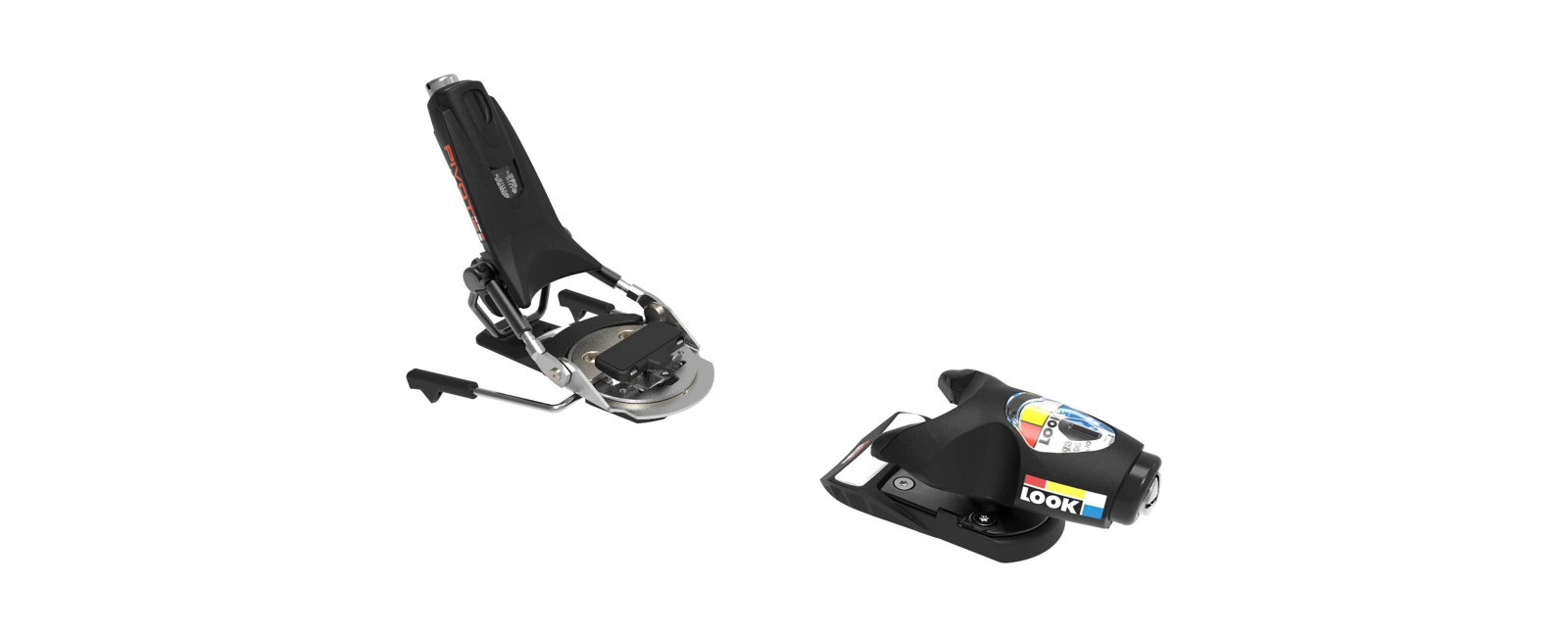 All Mountain Bindings Pivot 18 Gw B75
$399.95
Recommended retail price
The world's most committed mogul skiers count on the Pivot binding for the control to charge at every level.
The Pivot 18's aluminum toe construction and unique "turntable" heel design deliver the responsive connection that aggressive skiing demands. Powerful shock absorption and travel equals confident retention and release to handle the most challenging lines and terrain. The colorful Forza 2.0 edition keeps the spirited energy of freeskiing front and center.
It's compatible with all traditional Alpine (ISO 5355) and GripWalk® boot soles.
LOOK's classic PIVOT turntable heel design offers 28mm of elastic travel and rotates directly under the tibia, delivering elite-level shock absorption and the industry's most trustworthy retention for a significant reduction in unwanted pre-release.
What year are the Pivot 18s in Raw? Are the upper heel pieces partially plastic in all colors...i.e. Forza etc..? Are the brakes easily switched out from a different new set? Thanks, Christian H.
Hi! The Pivot 18 Raw was a special edition shop binding we offered for the 18/19 season. All of our Pivot bindings feature a plastic heel piece with a metal assembly. Our brakes are able to be swapped between bindings, for any assistance we recommend going to see a trained Look technician. Thank you! The Look Team
Date published: 2020-01-29
Hello, I'm looking into mounting the 2020 P18's on a pair of mogul skis that are 57mm underfoot. Will the mounting points work (screws) or are they too wide? Thanks,