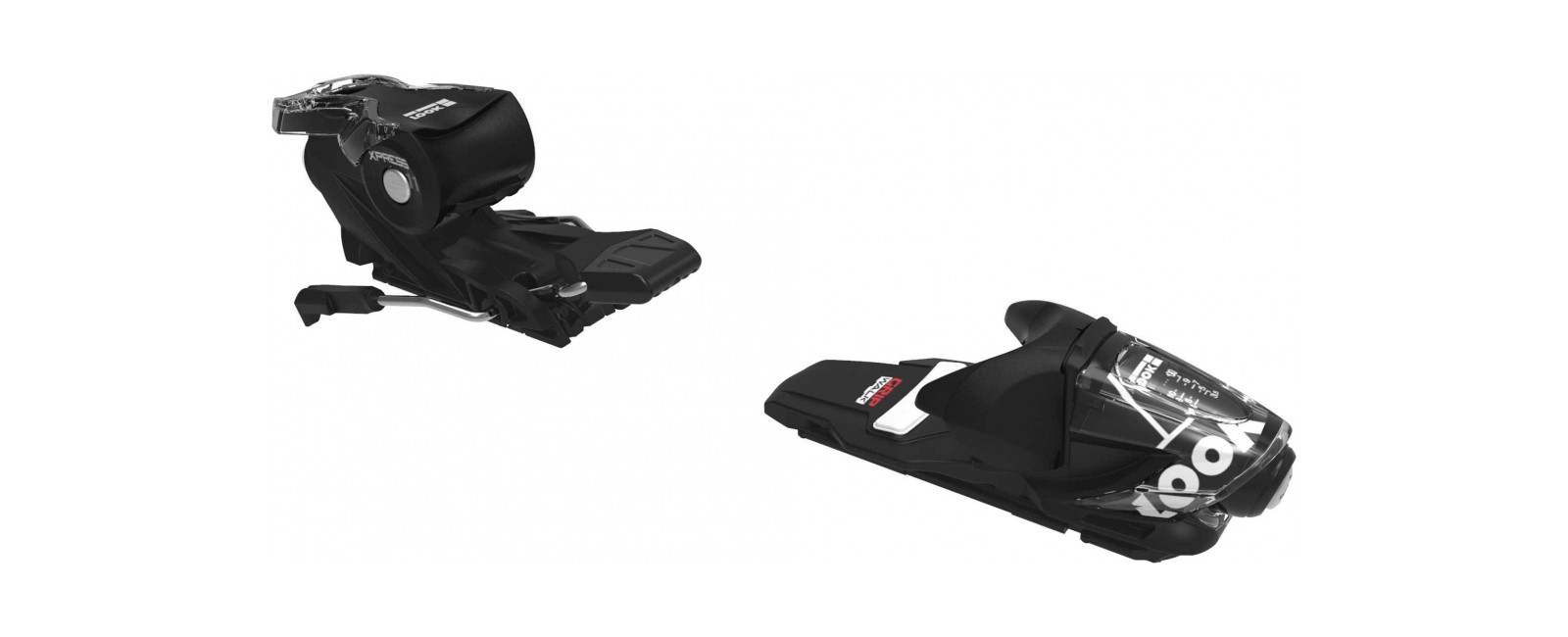 The XPRESS 11 GW is an ultra-lightweight, tool-free integrated system binding.
Winner of the 2012 ISPO Eco Responsibility Award, the XPRESS is 700g lighter than traditional alpine bindings and have 35% less environmental impact while offering strong power transmission, shock absorption and an easy step-in design. Compatible with both traditional Alpine (ISO 5355) boot soles and GRIPWALK® boot soles.

GRIPWALK® Compatible
This binding is compatible with both traditional Alpine (ISO 5355) boot soles and GRIPWALK® boot soles

180° Multi-Directional Protection
The binding toepiece offers upward release independent of the heel for the most effective protection in the event of a fall

Maximum Ease-of-Use
Heelpiece design allows easy binding entry and exit

Lightweight Tool-free Adjustability
Xpress integrated binding systems are 700g lighter than traditional Alpine bindings and offer our widest range of adjustability for different boot sizes

TÜV Certified
Every LOOK product and manufacturing process conforms to international safety standards
XPRESS integrated binding systems feature a lightweight composite construction that's 700g lighter than traditional Alpine bindings, increasing maneuverability and ease-of-use while offering confident protection, reliability, and our widest range of tool-free adjustment between boot sole lengths (261-386mm; W: 261-332mm; Rental: 258-386mm).
How to adjust forward pressure
Hello! For any binding adjustments, please visit a local authorized retailer where a trained technician can assist you. To find the retailer nearest you, please visit the retailer locator below: http://storefinder.look-bindings.com/ Thank You! The Look Team
Date published: 2020-01-15
Is there a way to order replacement parts? A piece of the plastic part at the heel broke off on one of my bindings.