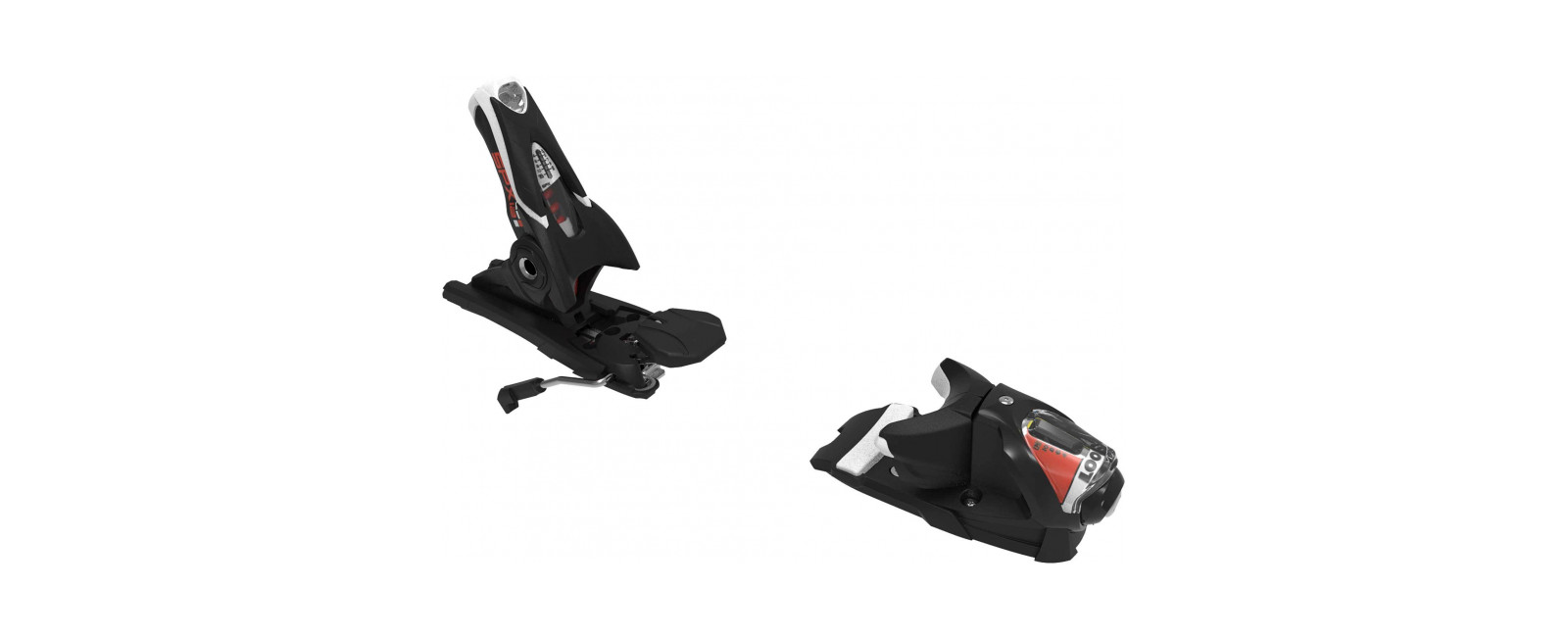 Racing Bindings Spx 12 Rockerace
$350.00
Recommended retail price
Designed for committed alpine ski racers, the SPX 15 Rockerace is an elite-level competition binding.
The strongest retention and longest elastic travel on the market deliver instant power transfer and precise control with superior shock absorption for reduced pre-release. Its short mounting zone and semi-suspended heel enhance ski flex for more precision and control. It's only compatible with R22-plate-equipped skis and ISO 5355 A boots.
The ROCKERACE concept comes directly from the latest prototypes used by our World Cup riders. With its reduced implantation and a semi-suspended heel, it allows you to control even more flex the ski while maintaining maximum precision: WITHOUT CONTROL, POWER IS NOTHING!
Hi, I've got "spare" look spx 14 rockerrace bindings which must be mounted only on r22 race plate, I believe. Is it possible to buy r22 race plate as I can not find it anywhere?
Hi! We do have the R22 plates available for purchase. Please give us a call directly at 435-252-3300 and ask for our Service Center and they would be happy to get you an order set up. Happy skiing! The Look Team
Date published: 2020-03-09
How do you adjust the forward pressure in this binding?
Hello! For any binding adjustments, we always recommend that you visit a local authorized retailer where a trained technician can assist you. You can find the dealer nearest you by using our dealer locator at the link below: http://storefinder.look-bindings.com/ Thank You! The Look Team
Date published: 2020-01-15
Can the SPX12 Rockerace be safely mounted on a flat ski (i.e. no race plate)? Is the answer different if that ski has metal in it's construction? 
Hello! The SPX 12 Rockerrace binding must be mounted to an R22 race plate in order for appropriate installation and best performance. The Race plate provides needed support for this binding. If you have any further questions, please send us an email directly at inforossiusa@rossignol.com Enjoy Skiing! The Look Team
Date published: 2019-12-24
I have a "Master Speed Konect SL". Can I buy an extra "R22 Plate" and mount it on my skis? Where can I buy additional "R22 Plates"?