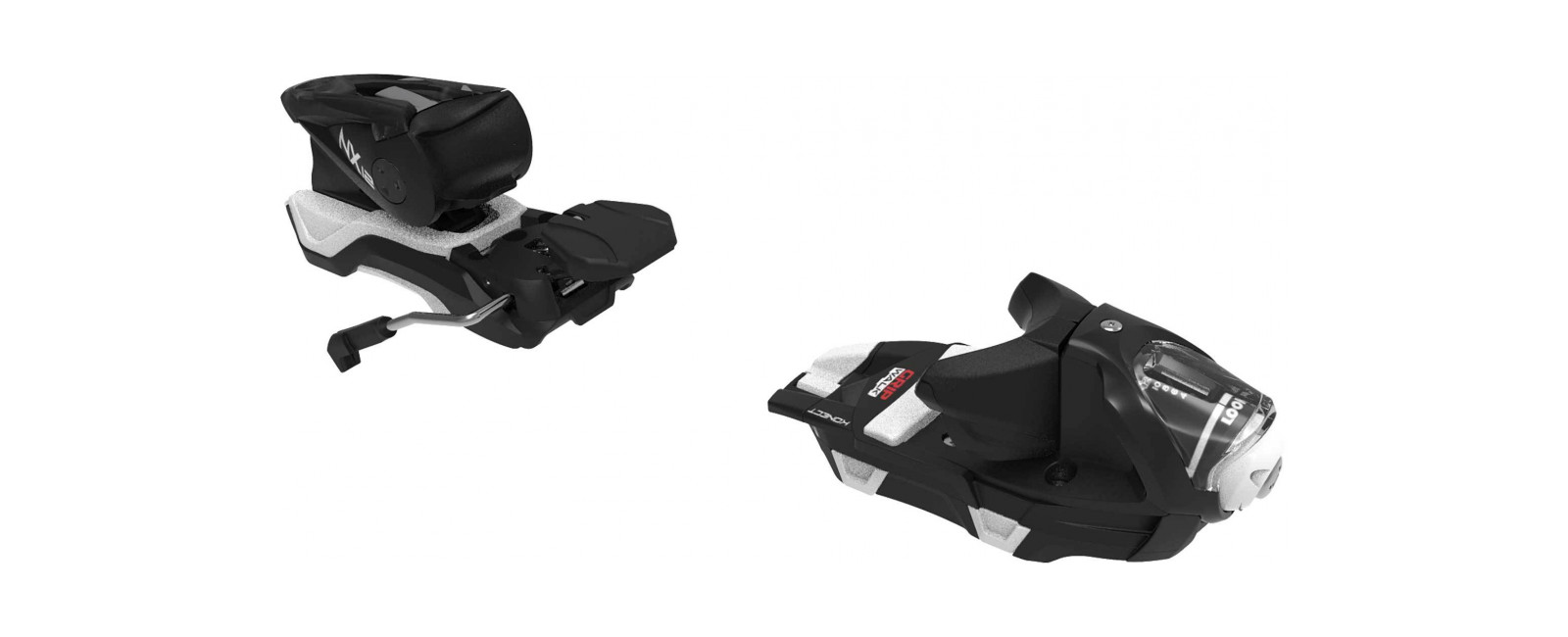 NX 12 KONECT GW B100 BLACK
$1,000.00
Recommended retail price
The NX 12 KONECT GW is a lightweight, easy-to-use integrated system binding.
The reinforced Full Action toepiece combined with the lightweight NX heel delivers instant power transmission, shock absorption and an easy step-in design. Compatible with both traditional Alpine (ISO 5355) boot soles and GRIPWALK® boot soles.

GRIPWALK® Compatible
This binding is compatible with both traditional Alpine (ISO 5355) boot soles and GRIPWALK® boot soles

180° Multi-Directional Protection
The binding toepiece offers upward release independent of the heel for the most effective protection in the event of a fall

Maximum Ease-of-Use
Heelpiece design allows easy binding entry and exit

High-Performance Tool-free Adjustability
KONECT integrated binding systems offer elevated precision and power transmission with a wide range of tool-free adjustability

TÜV Certified
Every LOOK product and manufacturing process conforms to international safety standards
Designed to deliver the high-performance precision and instant power transmission of traditional, screw mounted bindings, KONECT integrated binding systems offer a natural ski flex for greater control and ski-ability, and easy, tool-free adjustability between boot sole lengths (260-377mm). Available with SPX and NX bindings.
Hii. How can i switch between alpine and gripwalk? Thanks, tom
Hello! The NX 12 GW is compatible with both GripWalk and Alpine soles without needing any adjustments switching between the two. If you have any further questions, please send us an email directly at inforossiusa@rossignol.com Thank You! The Look Team
Date published: 2019-12-19
please send instructions on how to configure the mounts, preload.