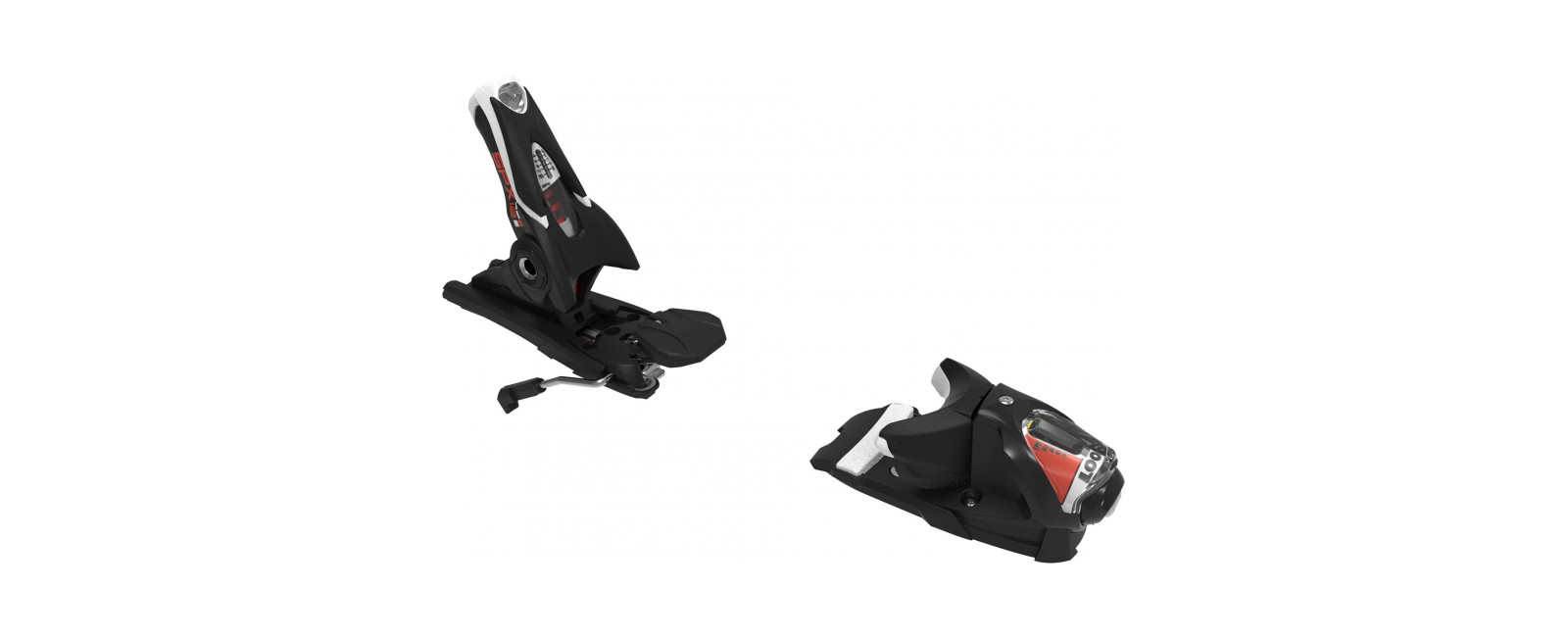 RACING BINDUNGEN SPX 12 ROCKERACE
229,99 €
Recommended retail price
Die SPX 15 Rockerace wurde für ambitionierte Skirennfahrer entwickelt und ist eine Wettkampfbindung auf höchstem Niveau.
Der stärkste Halt und der längste elastische Federweg auf dem Markt sorgen für eine sofortige Kraftübertragung und präzise Kontrolle mit überlegener Stoßdämpfung welche für reduzierte Fehlauslösung sorgt. Ihre kurze Montagezone und die teilgefederte Ferse sorgen für besseren Skiflex, Präzision und Kontrolle.
Die Bindung ist nur kompatibel mit einer montierten R22-Platte sowie ISO 5355 A-Schuhen.
Das ROCKERACE-Konzept basiert auf den aktuellsten Prototypen unserer Weltcup-Fahrer. Dank der kürzeren Montagezone und dem teilgefederten Fersenteil lässt sich der Ski mit noch mehr Flex kontrollieren und mit maxiimaler Präszision steuern: POWER IST NICHTS OHNE KONTROLLE!
I have a "Master Speed Konect SL". Can I buy an extra "R22 Plate" and mount it on my skis? Where can I buy additional "R22 Plates"?
Hello! If you purchased a Konect system, your skis will come mounted with Konect plates. Due to this, you will not be able to mount any race plates on to this ski. If you have any further questions, please feel free to reach out directly at inforossiusa@rossignol.com Thank You! The Look Team
Date published: 2020-06-29
Hi, I've got "spare" look spx 14 rockerrace bindings which must be mounted only on r22 race plate, I believe. Is it possible to buy r22 race plate as I can not find it anywhere?
Hi! We do have the R22 plates available for purchase. Please give us a call directly at 435-252-3300 and ask for our Service Center and they would be happy to get you an order set up. Happy skiing! The Look Team
Date published: 2020-03-09
How do you adjust the forward pressure in this binding?
Hello! For any binding adjustments, we always recommend that you visit a local authorized retailer where a trained technician can assist you. You can find the dealer nearest you by using our dealer locator at the link below: http://storefinder.look-bindings.com/ Thank You! The Look Team
Date published: 2020-01-15
Can the SPX12 Rockerace be safely mounted on a flat ski (i.e. no race plate)? Is the answer different if that ski has metal in it's construction? 
Hello! The SPX 12 Rockerrace binding must be mounted to an R22 race plate in order for appropriate installation and best performance. The Race plate provides needed support for this binding. If you have any further questions, please send us an email directly at inforossiusa@rossignol.com Enjoy Skiing! The Look Team
Date published: 2019-12-24