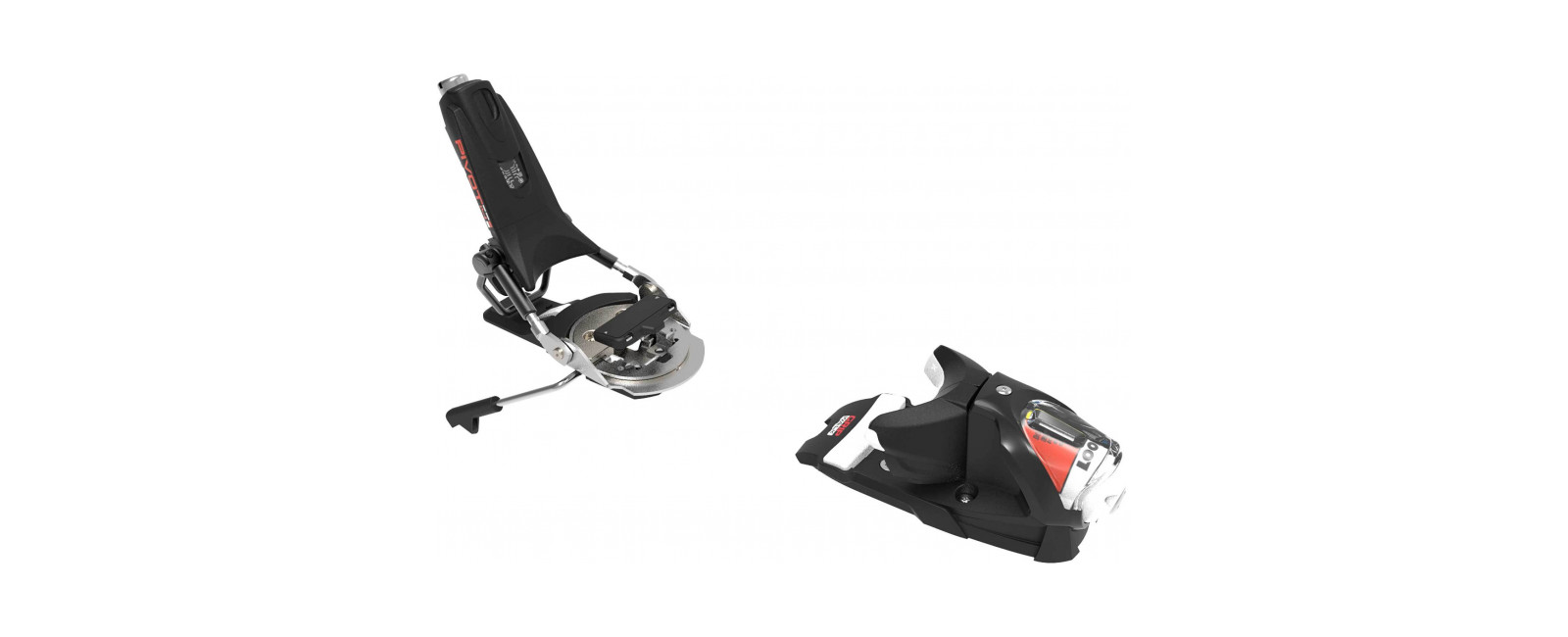 ALL MOUNTAIN BINDUNGEN PIVOT 14 GW B95
269,99 €
Recommended retail price
Die Pivot All-Mountain-Skibindung setzt Maßstäbe hinsichtlich Kontrolle und Auslösung für die passioniertesten Skifahrer der Welt.
Der Full Action-Vorderbacken der Bindung und das einzigartige "Turntable"-Fersendesign bieten erfahrenen Freeskiern eine reaktionsstarke Verbindung zwischen Schuh und Ski für sofortige Kraftübertragung und präzise Skikontrolle. Kraftvolle Stoßdämpfung und Spielraum sorgen für sicheren Halt und optimale Auslösung für aggressives Skifahren.
Sie ist sowohl mit traditionellen Alpinsohlen (ISO 5355) als auch GripWalk®-Schuhsohlen kompatibel.
Das klassische PIVOT Turntable Fersenteil-Design von LOOK sorgt mit 28mm Elastic Travel und Rotation direkt unter dem Schienbein für Top-Stoßdämpfung und den zuverlässigsten Rückhalt auf dem Markt, um das Risiko von Fehlauslösungen erheblich zu verringern.
I am looking for a binding recommendation for myself and my wife. I am 6 ft tall, 155 lbs, 40 yrs old advanced/expert aggressive skier. My wife is 5'4" tall, 120 lbs, 41 yrs old, advanced moderately aggressive skier. Pivot 12 or 14 for each?
Hi! The Pivot is a great choice for bindings, they allow you to feel the most natural flex of a ski. We would recommend the 14 for you and the 12 for you wife. Thank you! The Look Team
Date published: 2020-01-29
I would like to obtain mounting instructions for my Look Pivot 14 GW binding.  How can I do so?
Hello! For any mounting or binding adjustments we always recommend visiting a local authorized retailer so that you can be assisted by a trained technician. Due to liability reasons we are unable to provide mounting instructions. To find your nearest retailer, please follow the link below: http://storefinder.look-bindings.com/ Thank You! The Look Team
Date published: 2020-01-15
Hoping to put these on a 116mm waist ski. Would the 115mm make it? Thanks
Hello! We would recommend not using a brake width that is less than the waist of your ski. In this case we would encourage you to purchase the B130 brake. This would leave you with 7mm of overhang on each side of you ski and is still within our recommended range. If you have any further questions, please send us an email directly at inforossiusa@rossignol.com Enjoy Skiing! The Look Team
Date published: 2019-12-24
I am looking to put these on a Volkl Mantra 5 that has a 96 waist.   Are the Pivots compatible and which would work?
Hello! The Pivot 14 GW B115 is compatible with a ski that has a 96mm waist. We would recommend reaching out directly to Volkl to ensure that mounting compatibility. If you have any further questions, please feel free to email us directly at inforossiusa@rossignol.com Thank You! The Rossignol Team
Date published: 2019-09-20
I'm 6' 5" tall, weight 215-220, 81 yrs old, ski Alta about 10 days per year. Considering new pair of Rustler 10 ski in 188cm length. Should I be on pivot 12 or pivot 14 or something else and why? Thanks
I really want a pivot 14 however I am still growing, so I want a binding that would be able to adjust a little bit to fit the right boot size. Is there any way a pivot can extend like 10-20 mm bigger?
I'd like to mount this binding on Dynastar Menace pro oto 118. I can see that 115 + brake is available in orange; in black 14 DIN I see only 95-115. .... Am I correct or? Please advise.