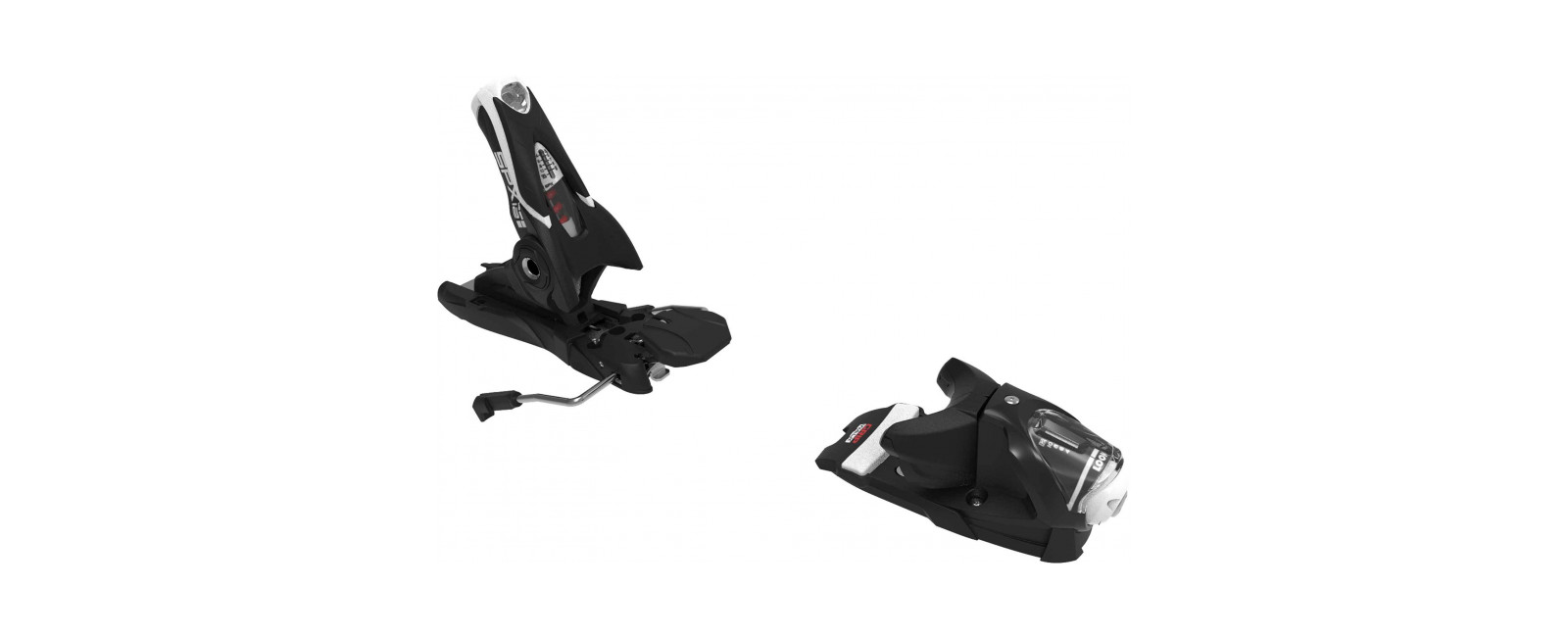 SPX 12 GW B120 BLACK
$229.95
Recommended retail price
La fixation SPX 12 GripWalk® est une fixation destinée aux freeriders exigeants pour qui la montagne est un terrain de jeu qu'on l'exploite à fond.
La combinaison de la butée Full Action et de la talonnière SPX offre un déclenchement multidirectionnel pour une sécurité optimale et une excellente une absorption des chocs pour limiter aux maximum les déclenchements intempestifs. Contrôle et puissance sont ses leitmotivs. Elle est compatible avec les semelles de chaussures adultes ISO 5355 A et GripWalk® (future norme ISO 23223 A).
Le système est réglable sans outil pour les semelles de 260 à 375 mm de long.
LOOK's SPX heel design offers 27mm of elastic travel for best-in-class shock absorption, confident retention, and a significant reduction in unwanted prerelease. An oversize heel pivot increases coupling strength (boot-binding interface) for more efficient power transmission.
What is the difference between the Look SPX Dual bindings and these SPX GW bindings?
It is the Grip Walk sole. This affects what boots are compatible with the binding. If you have a Grip Walk boot you need a Grip Walk binding.
Date published: 2020-12-23
Hi, Are these compatible with Salomon S/Lab MTN boots ?
Hi! The SPX 12 GW B120 can be used with traditional Alpine (ISO 5355) and GripWalk® boots. Please check with Salomon if their boot are compatible with these norms. Have a nice day. The Look Team !
Date published: 2020-10-02
Is there any difference between the SPX 12 DUAL WTR toe piece and and the toe piece of the Pivot 12 with/w-out GripWalk and old FKS 12 with/two-out GripWalk? Can I swap out the Non-WTR toe pieces from either new or old Pivots with WTR toe pieces?
Hello! Look bindings are sold with toe and heel pieces together and are not sold separately. We would not recommend that you mix and match toes and heels from different bindings and would encourage you to visit a local authorized Look Dealer to discuss your binding situation. You can find the dealer nearest you at the link below: https://storefinder.look-bindings.com/ Thank You! The Look Team
Date published: 2020-07-09
Hi Is the Look SPX12 binding compatible with a Dynastar Course race ski with race plates? The plates list other bindings
Hello! The standard SPX 12 GW binding is not compatible with race plates. You will want to get a race specific binding that offers the same mounting zones as the race plates. We would recommend reaching out to your local authorized retailer to find the best match. You can find the dealer closest to you using the locator below: http://storefinder.look-bindings.com/ Thank You! The Look Team
Date published: 2020-04-16
Hi, I broke the front part (toe) of a 2019 binding (look spx 12) and I am thinking about replacing it with the 2016 SPX part. Is there any issue having different heel and toe year model ? Best regards, Diego
Hi! If the Anti-Friction Device compatibility is the same, the toe piece from a 15/16 SPX 12 will work with the 18/19 SPX 12. Thank you! The Look Team
Date published: 2020-05-26