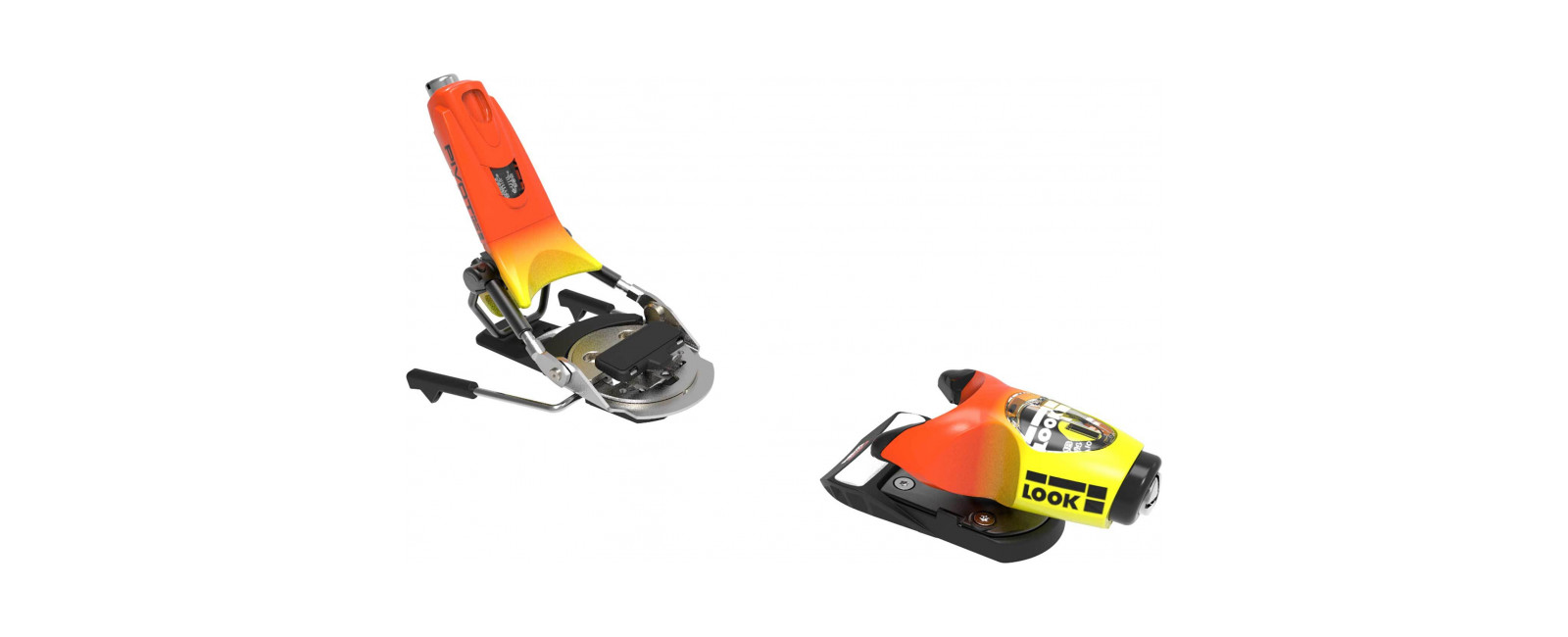 All Mountain Bindings Pivot 18 Gw B130
$399.95
Recommended retail price
The binding of choice for the world's most committed skiers; the PIVOT is the most trusted and reliable in skiing.
The classic "turntable" design with 7 points-of-contact maximizes coupling strength for instant power transmission, precision, and ski control and offers the most effective shock absorption for confident retention and release. Compatible with both traditional Alpine (ISO 5355) boot soles and GRIPWALK® boot soles.

GRIPWALK® Compatible
This binding is compatible with both traditional Alpine (ISO 5355) boot soles and GRIPWALK® boot soles

180° Multi-Directional Protection
The binding toepiece offers upward release independent of the heel for the most effective protection in the event of a fall

Reliable Retention, Reduced Pre-Release
Longer elastic travel and faster re-centering ensures superior shock absorption to reduce unwanted binding release

Superior Power and Control
7 points of boot-binding contact provides superior coupling strength for industry-leading power, control, and response

Natural Ski Flex_x000D_
Short mounting zone promotes less swing weight, improved response, and natural ski flex

TÜV Certified
Every LOOK product and manufacturing process conforms to international safety standards
LOOK's classic PIVOT turntable heel design offers 28mm of elastic travel and rotates directly under the tibia, delivering elite-level shock absorption and the industry's most trustworthy retention for a significant reduction in unwanted pre-release.
Is the Look pivot 18 compatible with WTR boots
Hi! The Pivot 18 are not compatible with WTR boots. You will need either Grip Walk or Standard Alpine Soles (ISO 5355.) Happy skiing! The Look Team
Date published: 2020-03-10
Hi guys, is their any posiblity to chance the spring in the toe system the PIVOT 18 GW to reduce the Z-value. Because I would like to use the CAST system but due to my body weight the Z-value is to high. Normal I have 7,5. Thanks guys for the information.
Hi! Unfortunately, the springs in the Pivot 18 are not made to be interchangeable. We recommend trying to find a pair of the 14's to make this work for you. Thank you! The Look Team
Date published: 2020-01-30
how do you adjust brake width?
HI can i adjust this binding for a size