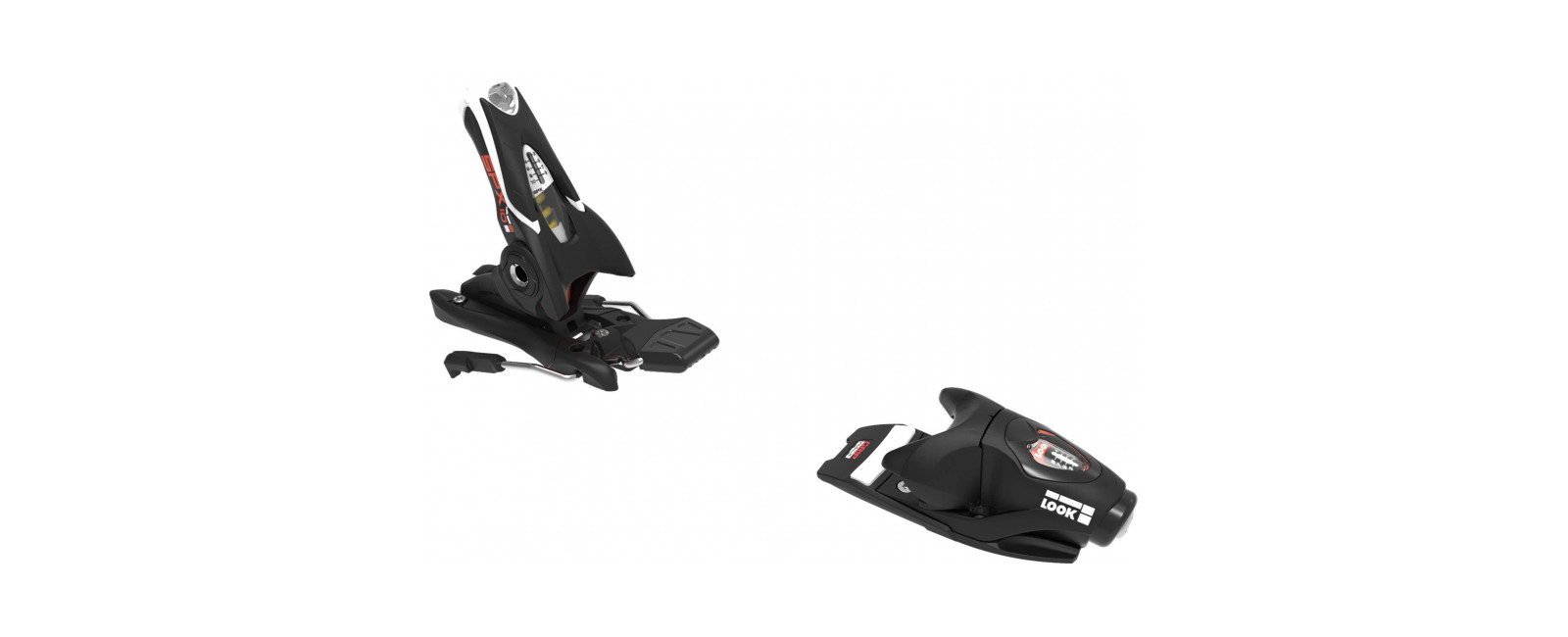 Kid's Bindings SPX 10 GW B73
139,99 €
Recommended retail price
SPX 10 GripWalk® to wyczynowe wiązanie dla agresywnie jeżdżących juniorów.
Charakteryzujące się najlepszym trzymaniem buta i najdłuższym elastycznym rozstawem na rynku wiązanie SPX zapewnia natychmiastowe przekazywanie siły i precyzyjną kontrolę, a także wyjątkowo tłumi drgania, by uchronić cię przed niepożądanym wypięciem nart. Konstrukcja przodu wiązania umożliwia wypięcie w płaszczyźnie pionowej niezależnie od pięty, by zapewnić ci najbardziej efektywną ochronę w razie upadku.
Wiązanie kompatybilne ze wszystkimi tradycyjnymi podeszwami typu alpejskiego (ISO 5355) oraz systemem GripWalk®.
Konstrukcja pięty typu SPX sprawia, że charakteryzuje się ona elastycznym rozstawem w zakresie 27 mm, i najlepiej w swojej klasie tłumi wstrząsy, zapewniając pewne trzymanie buta i zabezpieczając przed niepożądanym wypięciem nart. Ponadwymiarowy tylny trzpień zwiększa moc połączenia (punkt styku buta z wiązaniem) i pozwala na bardziej efektywne przekazywanie mocy na nartę.
Is the Look SPX 10 B73 compatible with both Junior and Adult Lug boots?   I was sold these bindings last year with skis for a Junior with Jr Lug boots.  Moving up to an adult Lug boot this season.  Want to make sure I can still use them.  Thank you
Hello! The SPX 10 binding is compatible with both adult and junior boot sole norms. If you have any other questions, please feel free to send us an email directly at inforossiusa@rossignol.com Thank You! The Look Team
Date published: 2020-10-05
Can you put a wider brake on this (90mm)?
Hello, You can put a wider brake on this binding a 100 mm (using 90 to 100mm). You can buy the brake buy our retailer. The Dynastar Team!
Date published: 2020-09-23