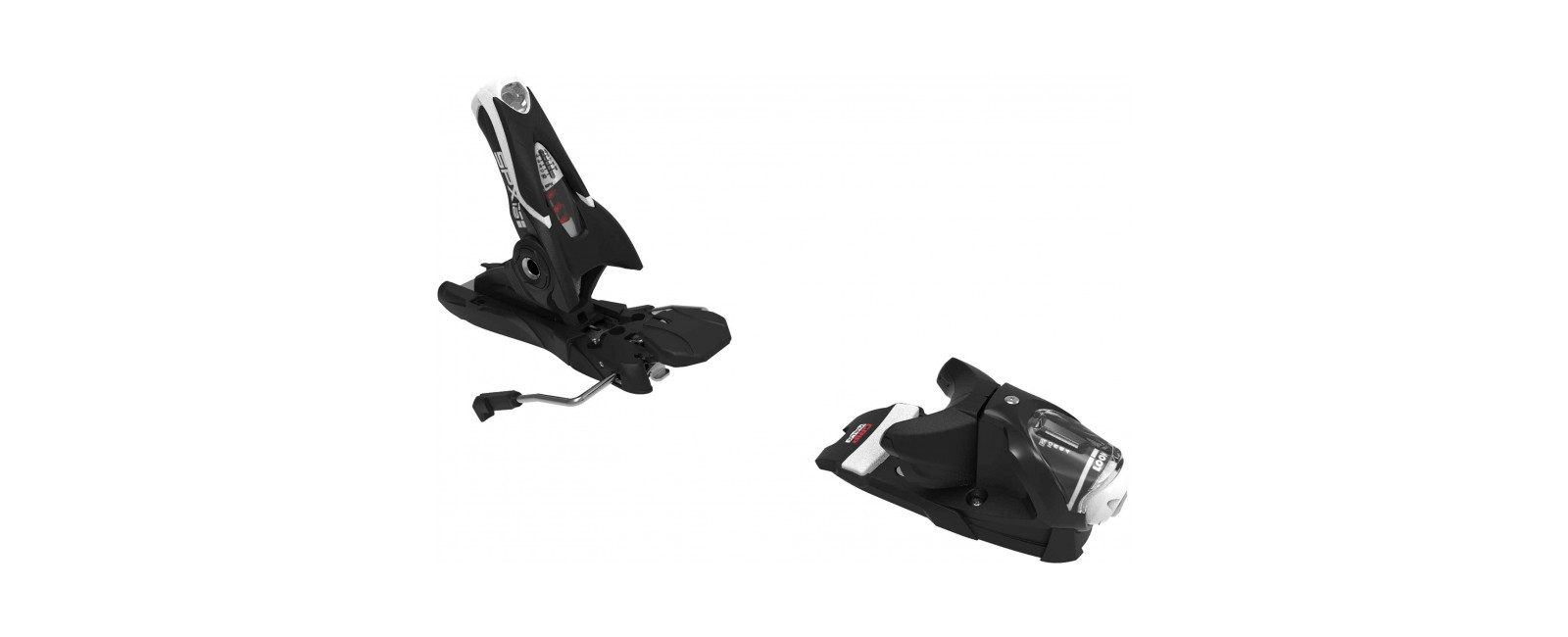 All Mountain Bindings Spx 12 Gw B120
€200.00
Recommended retail price
SPX 12GripWalk®ビンディングは、アグレッシブなスキーヤー向けの高性能フリーライドビンディングです。フルアクションのトゥーピースとSPXヒールピースの組み合わせにより、衝撃吸収と伸縮性が実現します。その結果、瞬時の動力伝達と優れた衝撃吸収を備えた正確な制御により、不要なプレリリースが減少します。従来のアルパイン(ISO 5355)およびGripWalk®ブーツソールと互換性があります。
LOOKのSPXヒールピースは、最高の衝撃吸収、確実な保持、誤解放の大幅な削減のために27mmのエラステックトラベル幅を持ちます。 オーバーサイズヒールピボットはより効率的なパワー伝達のために結合強度(ブーツビンディングインターフェース)を増加させています。
What is the difference between the Look SPX Dual bindings and these SPX GW bindings?
It is the Grip Walk sole. This affects what boots are compatible with the binding. If you have a Grip Walk boot you need a Grip Walk binding.
Date published: 2020-12-23
Hi, Are these compatible with Salomon S/Lab MTN boots ?
Hi! The SPX 12 GW B120 can be used with traditional Alpine (ISO 5355) and GripWalk® boots. Please check with Salomon if their boot are compatible with these norms. Have a nice day. The Look Team !
Date published: 2020-10-02
Is there any difference between the SPX 12 DUAL WTR toe piece and and the toe piece of the Pivot 12 with/w-out GripWalk and old FKS 12 with/two-out GripWalk? Can I swap out the Non-WTR toe pieces from either new or old Pivots with WTR toe pieces?
Hello! Look bindings are sold with toe and heel pieces together and are not sold separately. We would not recommend that you mix and match toes and heels from different bindings and would encourage you to visit a local authorized Look Dealer to discuss your binding situation. You can find the dealer nearest you at the link below: https://storefinder.look-bindings.com/ Thank You! The Look Team
Date published: 2020-07-09
Hi Is the Look SPX12 binding compatible with a Dynastar Course race ski with race plates? The plates list other bindings
Hello! The standard SPX 12 GW binding is not compatible with race plates. You will want to get a race specific binding that offers the same mounting zones as the race plates. We would recommend reaching out to your local authorized retailer to find the best match. You can find the dealer closest to you using the locator below: http://storefinder.look-bindings.com/ Thank You! The Look Team
Date published: 2020-04-16
Hi, I broke the front part (toe) of a 2019 binding (look spx 12) and I am thinking about replacing it with the 2016 SPX part. Is there any issue having different heel and toe year model ? Best regards, Diego
Hi! If the Anti-Friction Device compatibility is the same, the toe piece from a 15/16 SPX 12 will work with the 18/19 SPX 12. Thank you! The Look Team
Date published: 2020-05-26