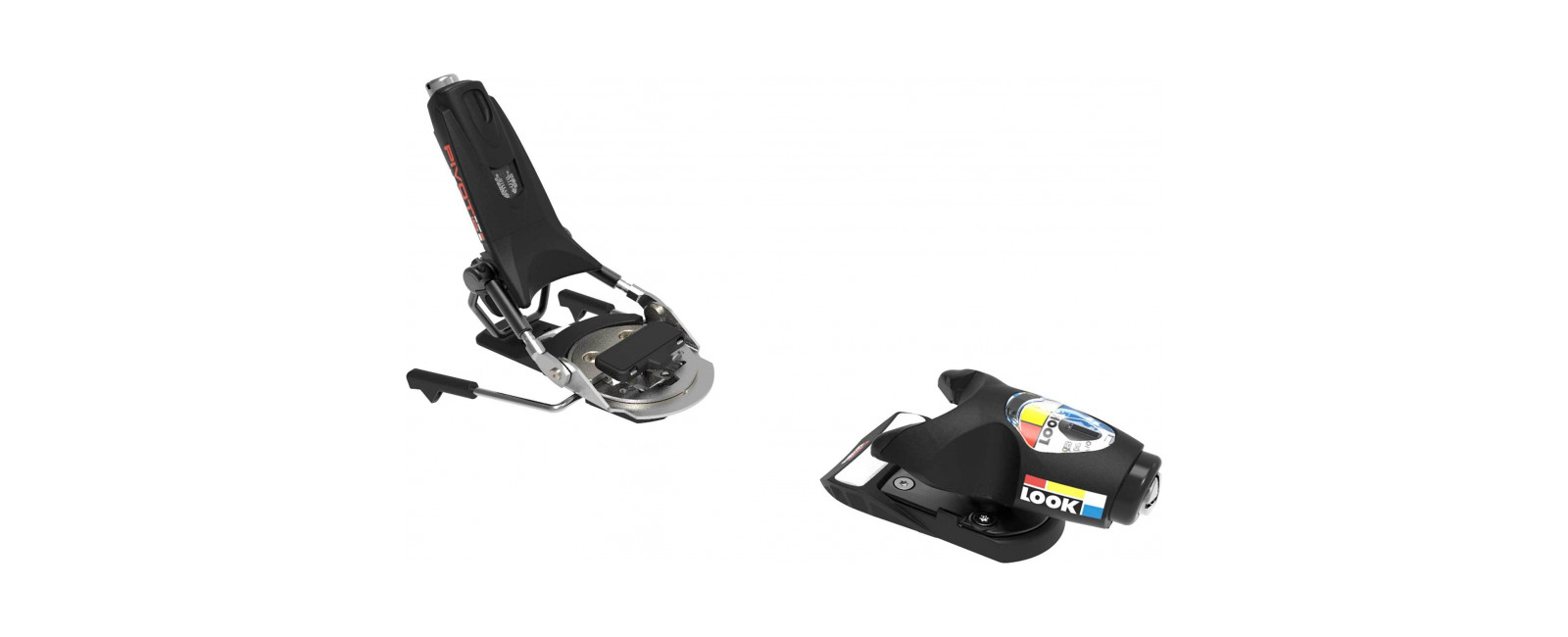 All Mountain Bindings Pivot 18 Gw B75
€320.00
Recommended retail price
世界で最も熱心なモーグルスキーヤーは、あらゆるレベルでコントロールをするためのピボットビンディングに頼っています。ピボット18のアルミニウムトゥーピースの構造とユニークな「ターンテーブル」ヒールピースデザインは、アグレッシブなスキーの要求に応える応答性の高い接続を実現します。強力な衝撃吸収は、最も困難なラインと雪上を処理するための自信のある保持と解放に匹敵します。カラフルなForza 2.0エディションは、フロントとセンターのフリースキーの活気に満ちたエネルギーを保ちます。すべての従来のアルパイン(ISO 5355)およびGripWalk®ブーツソールと互換性があります。
LOOKのSPXヒールピースは、最高の衝撃吸収、確実な保持、誤解放の大幅な削減のために27mmのエラステックトラベル幅を持ちます。 オーバーサイズヒールピボットはより効率的なパワー伝達のために結合強度(ブーツビンディングインターフェース)を増加させています。
I occasionally wear two different boots at two different sizes, am I able to adjust the the binding to fit both of my boots? (Within 20mm)
Hello! While the Pivot bindings do allow for minimal adjustments, we would recommend bringing your bindings to an authorized Look dealer for guidance before making any changes. You can find the dealer nearest you by using the link below: https://storefinder.look-bindings.com/ Thank You! The Look Team
Date published: 2020-10-05
Hello, I'm looking into mounting the 2020 P18's on a pair of mogul skis that are 57mm underfoot. Will the mounting points work (screws) or are they too wide? Thanks,
Hello! For any mounting questions, we would recommend bringing your equipment into an authorized dealer to get some professional advice in person. You can find the dealer nearest you by utilizing the link below: http://storefinder.look-bindings.com/ Thank You! The Look Team
Date published: 2020-10-11
What year are the Pivot 18s in Raw? Are the upper heel pieces partially plastic in all colors...i.e. Forza etc..? Are the brakes easily switched out from a different new set? Thanks, Christian H.
Hi! The Pivot 18 Raw was a special edition shop binding we offered for the 18/19 season. All of our Pivot bindings feature a plastic heel piece with a metal assembly. Our brakes are able to be swapped between bindings, for any assistance we recommend going to see a trained Look technician. Thank you! The Look Team
Date published: 2020-03-14