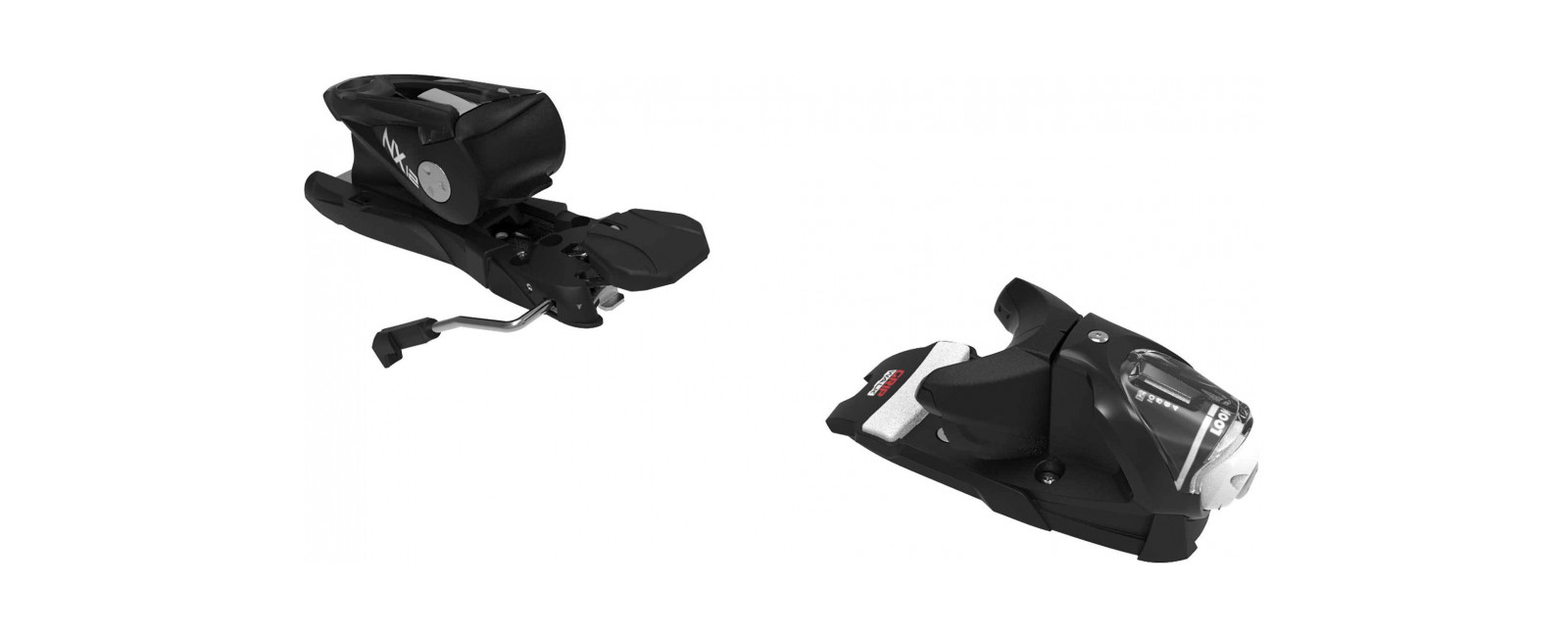 All Mountain Free Bindings Nx 12 Gw B100
€150.00
Recommended retail price
NX 12GripWalk®ビンディングは、軽量で使いやすいオールマウンテンビインディングです。フルアクションのトゥーピース部分と軽量のNXヒールピースは、簡単なステップイン設計で、ブーツからスキーへの瞬時のパワー伝達と滑走の衝撃吸収を実現します。ビンディングの全体的な軽量構造により、スキーやスキーの持ち運びが簡単になります。 大人のISO 5355およびGripWalk®ブーツソールと互換性があります。
軽量で簡単なステップインデザインのNXヒールピースは、保持力とダウンヒルパフォーマンスを両立させた使いやすいビンディングです。
The brake broke in my son's binding. Can I get a replacement brake in Canada? 
Hi! You can email our Canadian Service Team at cawarranty@rossignol.com and they would be more than happy to help you out. Happy skiing! The Look Team
Date published: 2020-03-11
I've damaged a brake on an nx 12 binding. Is it possible to buy a replacement brake?
Hello! For spare or replacement parts in the US, please contact our Service Team at inforossiusa@rossignol.com or by phone at 435-252-3300. We are open Monday through Friday from 8:30am - 5:00pm MST. Thank You! The Look Team
Date published: 2020-01-15
I have a pair of NX12 bindings from 2017 (I believe). There is no marking on them for Grip Walk, as there is for the 2019 model. There is  just WTR. My question: is this older version of the NX12 ISO 5355 compliant, to include Grip Walk boots? Thank you. 
Hello! The NX 12 bindings that are marked WTR or Dual are compatible with Standard Alpine Soles (ISO 5355) and WTR soles only. They are not GripWalk compatible. If you have any further questions, please send us an email directly at inforossiusa@rossignol.com Thank You! The Look Team
Date published: 2019-12-24
Where can I get a drill template for the Look Dual NX12 binding? These were supplied to me with no useful information. Instruction leaflet (Ref. 184 597) is a waste of paper as it only contains Exclusions and Limitations!
Hello! Due to liability issues we are not able to provide mounting templates to individuals. We would encourage you to visit an authorized Look dealer as all technicians are trained in how to properly mount and adjust look bindings. You can find the dealer nearest you by using the link below: https://storefinder.rossignol.com/l/list?campaignId=storefinder.rossignol.com&cc=en_ Thank You! The Look Team
Date published: 2019-11-01