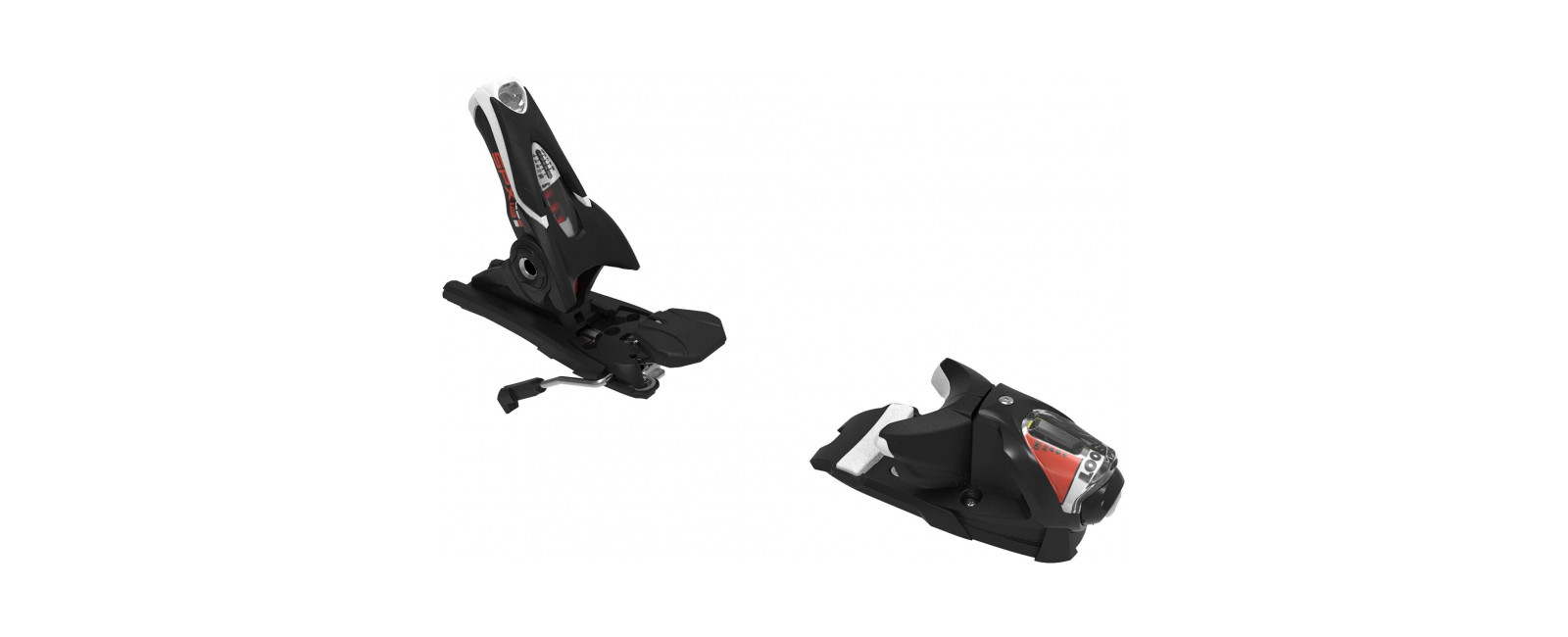 ATTACCHI SPX 12 ROCKERACE
280,00 €
Prezzo consigliato al negozio
Gli attacchi SPX 15 Rockerace sono un modello da gara di classe superiore, pensato per gli sciatori alpini più appassionati.
Con una tenuta ineguagliabile e il massimo livello di elasticità esistente sul mercato, questi attacchi assicurano una trasmissione istantanea di energia, un controllo impeccabile e un assorbimento degli urti superiore, riducendo il rischio di eventuali sganci indesiderati. La lunghezza ridotta della zona di fissaggio e la talloniera semi-sospesa garantiscono un flex ottimale, aumentando la precisione e il controllo.
Compatibili solo con sci dotati di piastra R22 e scarponi ISO 5355 A.
L'idea alla base di ROCKERAGE si ispira direttamente agli ultimissimi ptototipi adottati dai nostri atleti di Coppa del Mondo. L'impianto ridotto e la talloniera semi-sospesa consentono una gestione ottimale del flex e al contempo la massima precisione: LA POTENZA É NULLA SENZA IL CONTROLLO!
Can the model year 2020 or 2021 of the SPX 12 Rocker racer be used in a R21 mounting plat on the Dynastar?
Hi ! Yes it is possible. Have a nice day. The Look Team !
Date published: 2020-10-02
Hi, how much torque is for binding screws spx 12 on R 22 plate? And i need use glue for screws? Tnx
Hello! If you have questions regarding mounting your Rockerace bindings, we would highly recommend visiting your local authorized retailer for advice from a trained technician. You can find the retailer nearest you by following the link below: https://storefinder.look-bindings.com/ Thank You! The Look Team
Date published: 2020-10-06
I have a "Master Speed Konect SL". Can I buy an extra "R22 Plate" and mount it on my skis? Where can I buy additional "R22 Plates"?
Hello! If you purchased a Konect system, your skis will come mounted with Konect plates. Due to this, you will not be able to mount any race plates on to this ski. If you have any further questions, please feel free to reach out directly at inforossiusa@rossignol.com Thank You! The Look Team
Date published: 2020-06-29
Hi, I've got "spare" look spx 14 rockerrace bindings which must be mounted only on r22 race plate, I believe. Is it possible to buy r22 race plate as I can not find it anywhere?
Hi! We do have the R22 plates available for purchase. Please give us a call directly at 435-252-3300 and ask for our Service Center and they would be happy to get you an order set up. Happy skiing! The Look Team
Date published: 2020-03-09
How do you adjust the forward pressure in this binding?
Hello! For any binding adjustments, we always recommend that you visit a local authorized retailer where a trained technician can assist you. You can find the dealer nearest you by using our dealer locator at the link below: http://storefinder.look-bindings.com/ Thank You! The Look Team
Date published: 2020-10-31
Can the SPX12 Rockerace be safely mounted on a flat ski (i.e. no race plate)? Is the answer different if that ski has metal in it's construction? 
Hello! The SPX 12 Rockerrace binding must be mounted to an R22 race plate in order for appropriate installation and best performance. The Race plate provides needed support for this binding. If you have any further questions, please send us an email directly at inforossiusa@rossignol.com Enjoy Skiing! The Look Team
Date published: 2019-12-24