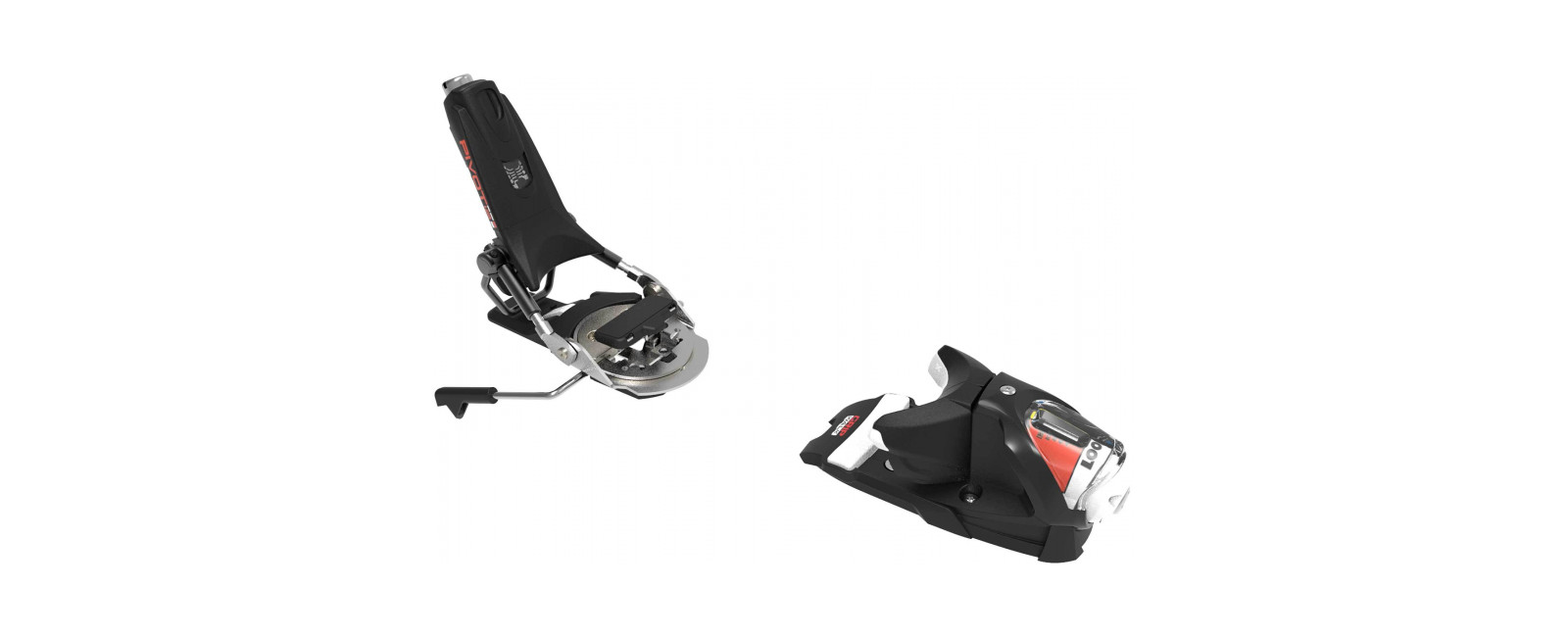 ATTACCHI DA ALL-MOUNTAIN PIVOT 12 GW B75
265,00 €
Prezzo consigliato al negozio
Gli attacchi da sci freestyle Pivot sono il massimo in fatto di controllo e sgancio, perfetti per gli sciatori più appassionati.
Il puntale Full Action e l'esclusivo design del tallone a rotazione offrono ai freeskier esperti una connessione reattiva tra scarpone e sci, per una trasmissione istantanea di energia e un controllo preciso dello sci. Offrono un assorbimento degli urti e un'escursione efficaci, con una tenuta e uno sgancio sicuri per gli sciatori più intraprendenti.
Compatibili con tutte le suole tradizionali Alpine (ISO 5355) e GripWalk®.
L'attacco SPX è stato sviluppato pensando a sciatori di livello da buono a esperto, qualunque sia il loro livello e il terreno che affrontano. I nostri ingegneri sono riusciti ad abbinare un livello eccezionale di elasticità, di prestazioni e di sicurezza a un design moderno, ad un peso ridotto e ad un buon comfort di utilizzo.
Why can you not buy this binding in white color? Or is that possible like the look pivot 18?
Hello! For the 20/21 season we are only offering the Pivot 12 binding in the black color. Stay tuned next season as the color options may change! Thank You! The Look Team
Date published: 2020-11-24
Boots size range to slide in mm? any rail or adapter system to move toe and heel for non center ski mounting point? any smaller or wider brake avoid catching low stick out grass or tree branches? what other option within 75mm waist width.
Hello! Pivot bindings mount directly on to your skis and do not have a large adjustment range. The Pivot 12 GW B75 is the only adult binding that we carry with a 75mm brake. All other adult bindings offer a larger brake width. If you are trying to find the perfect binding for your ski, we would recommend visiting a local authorized retailer. You can find the retailer nearest you by following the link below: https://storefinder.look-bindings.com/ Thank You! The Look Team
Date published: 2020-05-30
Hi! I just received the K2 244's and I'm looking at getting new bindings. The waist width is 66 - will the Pivot 12 GW 75mm (<75mm) work? Or should I get the 75-90/95mm bindings? Thanks for your help!
Hello! The Pivot 12 GW B75 bindings can accommodate a ski width of 75mm or less. If your waist width is 66mm, we would recommend going with the 75mm. To get your hands on a pair, please visit an authorized retailer. You can find the retailer nearest you by following the link below: https://storefinder.look-bindings.com/l/list?campaignId=storefinder.look-bindings.com&cc=en_ Enjoy Skiing! The Look Team
Date published: 2019-12-24