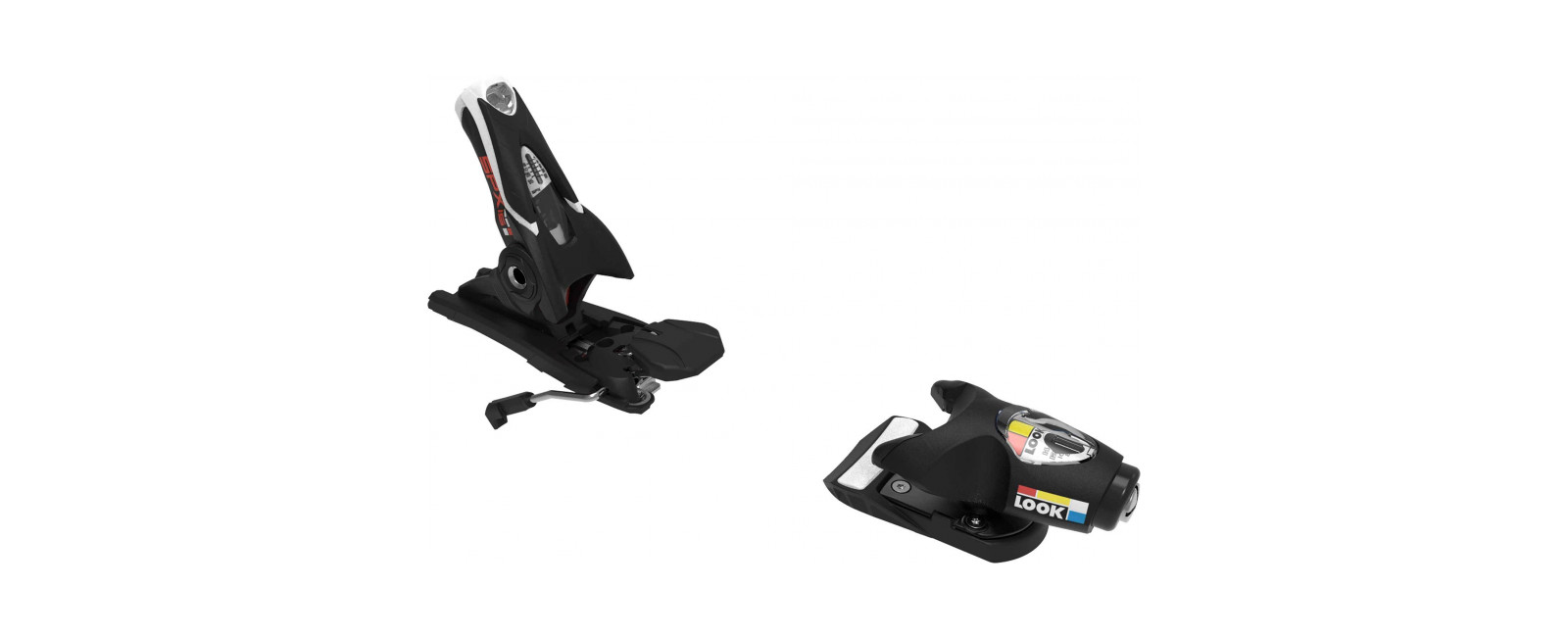 Racing Bindings Spx 15 Rockerace
CA$349.95
Recommended retail price
Designed for committed alpine ski racers, the SPX 15 Rockerace is an elite-level competition binding.
The strongest retention and longest elastic travel on the market deliver instant power transfer and precise control with superior shock absorption for reduced pre-release. Its short mounting zone and semi-suspended heel enhance ski flex for more precision and control. It's only compatible with R22-plate-equipped skis and ISO 5355 A boots.
The ROCKERACE concept comes directly from the latest prototypes used by our World Cup riders. With its reduced implantation and a semi-suspended heel, it allows you to control even more flex the ski while maintaining maximum precision: WITHOUT CONTROL, POWER IS NOTHING!
Have 2 new Hero Athlete GS skiis. (175 & 182) They both have the R22 plate. They came with 2 different bindings (unmounted). One came with the Rockerflex 12 SPX; other came with Rockerrace 12 SPX. Are both fine for R22? Is one better?
Both are in the same DIN range, as long as the skier is in the appropriate range yes they are both great options.
Date published: 2020-12-30
Hi! I'm using 306mm outshell boots and SPX15 rocker race(19/20). Want to know recommend mount position for heel binding. Screw bolt has to match the numbers indicated on derby? Or edge of heel binding has to?
Hello! For any mounting questions, please see your authorized Look Dealer for guidance. You can find the dealer nearest you by using the link below: https://storefinder.look-bindings.com/ Thank You! The Look Team
Date published: 2020-10-25
Does 2020 spx 15 binding fit r21 plate?
Hello! 19/20 and 20/21 race bindings are only compatible with the R22 race plates as the mounting patterns have changed. If you have any further questions, please feel free to reach out at inforossiusa@rossignol.com Thank You! The Look Team
Date published: 2020-06-26
Can you replace the original brake with the wider one from other spx bindings?
Hi! Yes, you can indeed replace the SPX brakes with different sizes. If you would like to place an order, please give us a call directly at 435-252-3300 and ask for our Service Center. They would be more than happy to help you out. Happy skiing! The Look Team
Date published: 2020-03-11
I'm mounting 2019 SPX 15 RockerFlex Black Icon: DIN 7-15 on 2019 Dynastar SpeedMaster GS with a Look R22 race plate . The screws that came with the bindings do not fit the plate. Do these products fit together and if so where can I get the correct screws?
Hi! The 18/19 SPX 15 RockerFlex are compatible with the R22 Race Plate. If you are still having issues, we recommend going to one of our authorized dealers for assistance with mounting. You can also call us at (435) 252-3300 and ask for our service center, they are available 9-5 MST, Monday through Friday. Thank you! The Look Team
Date published: 2020-01-29
Where to buy the brake (arm broken) for SPX 15? Preferably in Poland.
Hello, We recommend you to contact or visit your closest reseller in Poland. He should be able to provide you with the spare part you need. Best regards, The Look Team!
Date published: 2019-12-23