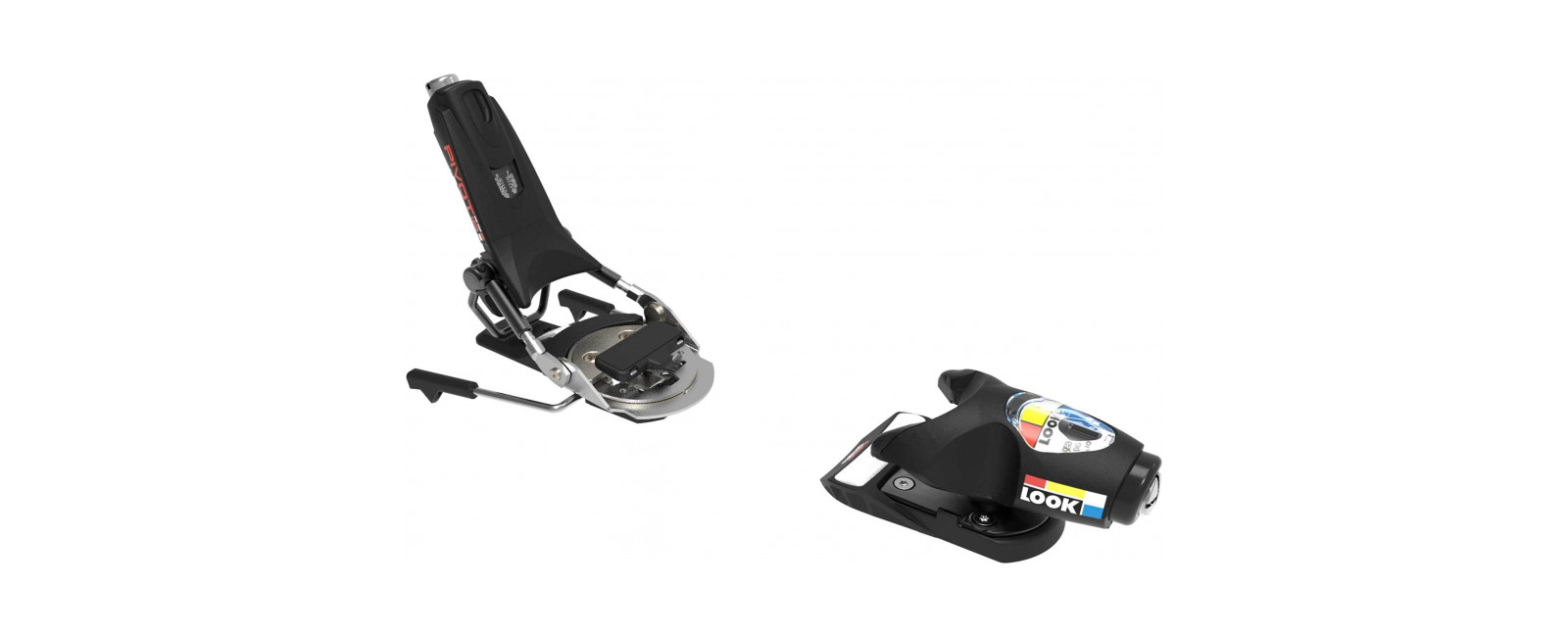 ALL MOUNTAIN BINDUNGEN PIVOT 18 GW B75
319,99 €
Recommended retail price
Die besten Buckelpistenfahrer der Welt verlassen sich auf die Pivot-Bindung, um an ihre Limits gehen zu können und dabei die Kontrolle zu behalten.
Der Aluminium-Vorderbacken der Pivot 18 und das einzigartige "Turntable"-Fersendesign sorgen für die reaktionsstarke Verbindung, die aggressives Skifahren erfordert. Kraftvolle Stoßdämpfung und Spielraum sorgen für sicheren Halt und optimale Auslösung, damit du auch die schwierigsten Linien und das schwierigste Gelände meistern kannst.
Die farbenfrohe Forza 2.0 Edition vermittelt die temperamentvolle Energie des Freeskiing. Sie ist sowohl mit traditionellen Alpinsohlen (ISO 5355) als auch GripWalk®-Schuhsohlen kompatibel.
Das klassische PIVOT Turntable Fersenteil-Design von LOOK sorgt mit 28mm Elastic Travel und Rotation direkt unter dem Schienbein für Top-Stoßdämpfung und den zuverlässigsten Rückhalt auf dem Markt, um das Risiko von Fehlauslösungen erheblich zu verringern.
Hello, I'm looking into mounting the 2020 P18's on a pair of mogul skis that are 57mm underfoot. Will the mounting points work (screws) or are they too wide? Thanks,
Hello! For any mounting questions, we would recommend bringing your equipment into an authorized dealer to get some professional advice in person. You can find the dealer nearest you by utilizing the link below: http://storefinder.look-bindings.com/ Thank You! The Look Team
Date published: 2020-06-29
What year are the Pivot 18s in Raw? Are the upper heel pieces partially plastic in all colors...i.e. Forza etc..? Are the brakes easily switched out from a different new set? Thanks, Christian H.
Hi! The Pivot 18 Raw was a special edition shop binding we offered for the 18/19 season. All of our Pivot bindings feature a plastic heel piece with a metal assembly. Our brakes are able to be swapped between bindings, for any assistance we recommend going to see a trained Look technician. Thank you! The Look Team
Date published: 2020-01-29