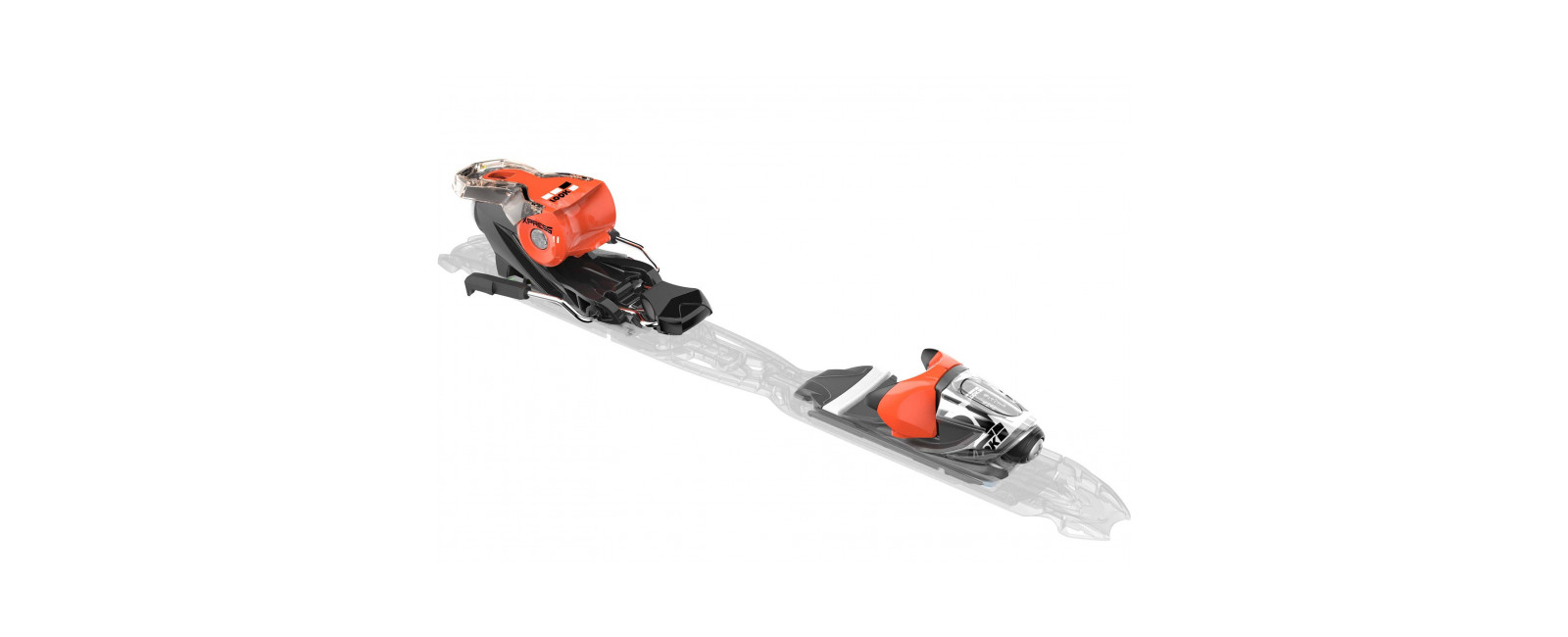 XPRESS 11 B83 BLACK/ORANGE
The XPRESS 11 is an ultra-lightweight, tool-free integrated junior system binding.
Winner of the 2012 ISPO Eco Responsibility Award, the XPRESS is 700g lighter than traditional alpine bindings and have 35% less environmental impact while offering strong power transmission, shock absorption and an easy step-in design._x000D_
XPRESS integrated binding systems feature a lightweight composite construction that's 700g lighter than traditional Alpine bindings, increasing maneuverability and ease-of-use while offering confident protection, reliability, and our widest range of tool-free adjustment between boot sole lengths (261-386mm; W: 261-332mm; Rental: 258-386mm).
ski Rossignol Experience 80 HD (Carbon) + LOOK 11 (2018)_ Kann ich eine andere Montierung für meine Skier kaufen, _ Ihren Rat fragen?
Chez le détaillant en Russie est absent bindings/XPRESS 11 B83 BLACK/ORANGE _ on peut acheter _ faire la commande pour l'ordre - l'achat à Internet shop ?
Date published: 2019-03-17
There's a zoomed-in picture that is supposed to show how to check this. But this picture is not very clear to me... It's not the first time I install bindings on a ski, but (with other brands) it has always been clear to me what to check in the last step.
Hi, We would recommend reaching out to our Warranty and Service department. You can contact our Warranty and Service department by following the link below: http://www.look-bindings.com/contact Enjoy Skiing! The LOOK Team!
Date published: 2019-02-27
Hi there, I have a question on adjusting the lenght of the bindings, for the right show size. In the leaflet of the XPRESS bindings that is included, in the last picture you should check if the length is correctly set after clickin in the shoe.
Hi, We would recommend going into an authorized LOOK Dealer to have a certified binding technician take a look at your bindings and help you adjust them to the correct boot size. You can find a dealer located near you by using our store finder at the link below: http://storefinder.look-bindings.com/ Thank You! The LOOK Team!
Date published: 2019-02-27
So it would be nice if you could explain that to me. Thnks!