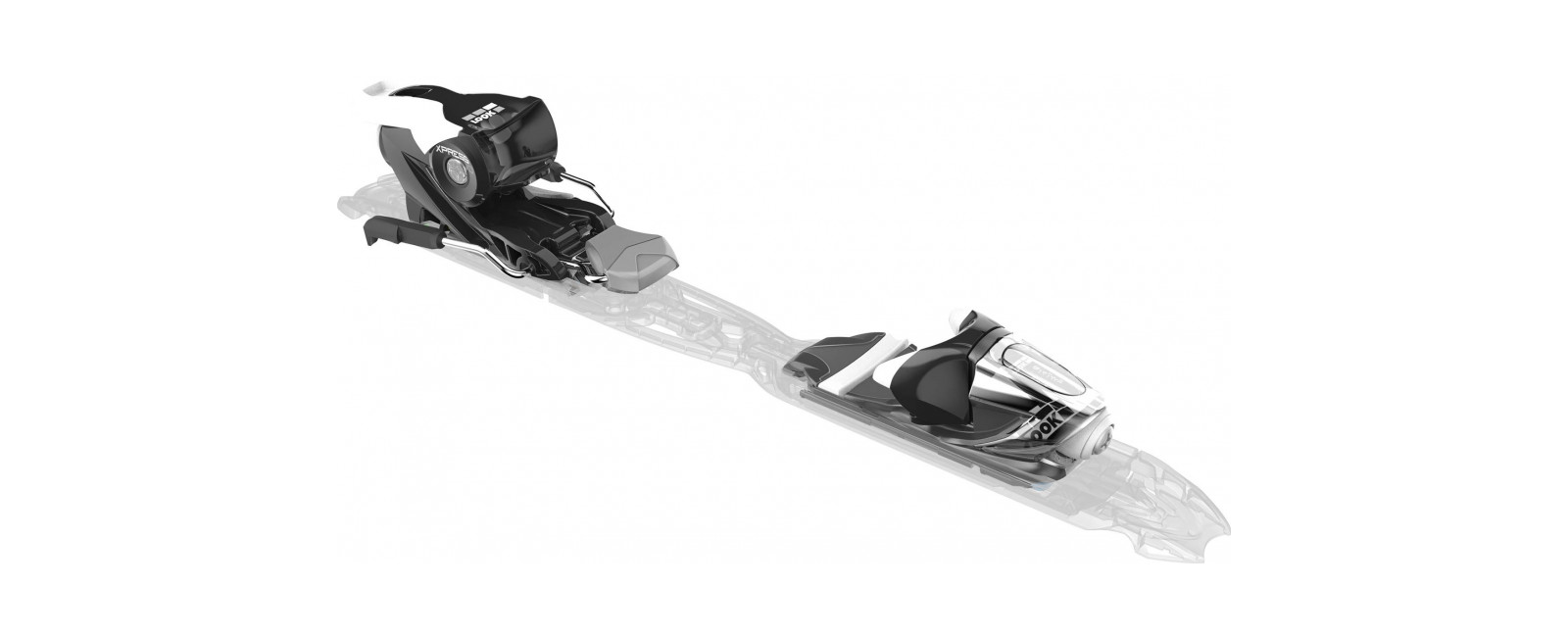 XPRESS 10 B83 Black White
The XPRESS 10 is an ultra-lightweight, tool-free integrated system binding.
Winner of the 2012 ISPO Eco Responsibility Award, the XPRESS is 700g lighter than traditional alpine bindings and have 35% less environmental impact while offering strong power transmission, shock absorption and an easy step-in design.
XPRESS integrated binding systems feature a lightweight composite construction that's 700g lighter than traditional Alpine bindings, increasing maneuverability and ease-of-use while offering confident protection, reliability, and our widest range of tool-free adjustment between boot sole lengths (261-386mm; W: 261-332mm; Rental: 258-386mm).
In the package there were 4 parts of binding (2 sets) and two small black parts came with it. What are they for? 
Hi, Someone from our office will be reaching out to you shortly to verify what you received. You can also contact us directly at inforossiusa@rossignol.com. Thank You! The LOOK Team!
Date published: 2018-11-20
Are these bindings compatible with the Solomon QST Access boot?
Hi, The XPRESS 10 B83 is compatible with boots that have standard ISO 5355 alpine boot soles. Enjoy Skiing! The LOOK Team!
Date published: 2018-11-15
Where is the forward pressure indicator on this binding?
Hi, There is a window behind the heel adjustment level on the binding and that is where you can find the forward pressure indicator. For more information, feel free to contact us directly at the link below: http://www.look-bindings.com/contact Thank You! The LOOK Team!
Date published: 2018-12-10
Is this binding compatible with kids/junior boots or adults only?
Are Xpress 10 bindings dual WTR compatible? I'm getting Rossignol Pure Elite 70 boots and am looking at these bindings as a possibility.