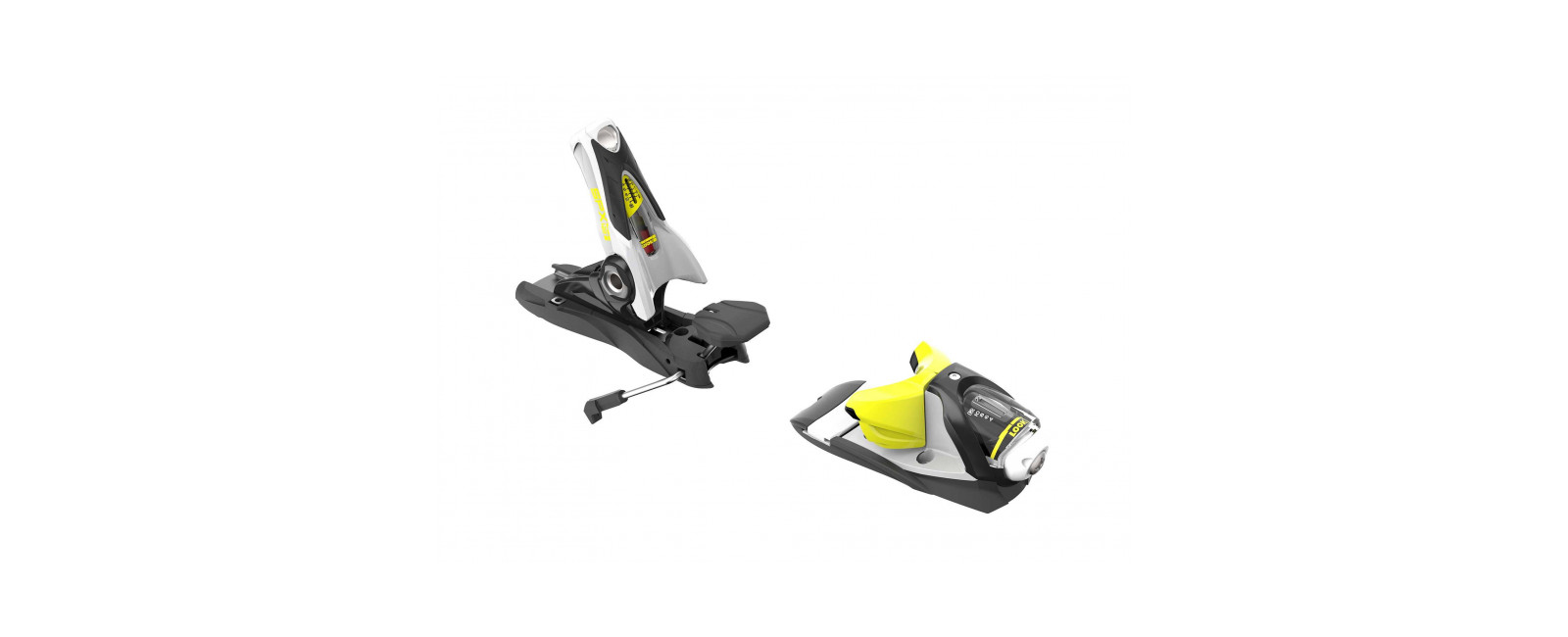 SPX 12 DUAL B120 Concrete Yellow
The SPX 12 DUAL is a high-performance, multi-standard all-mountain binding.
Featuring the strongest coupling strength and longest elastic travel on the market, the SPX delivers instant power transmission, precision, and control with superior shock absorption to reduce unwanted pre-release. A quick, easy adjustment allows compatibility with ALPINE, GRIP WALK, and WTR (Walk-to-Ride) soles.

SPX
LOOK's SPX heel design offers 27mm of elastic travel for best-in-class shock absorption, confident retention, and a significant reduction in unwanted prerelease. An oversize heel pivot increases coupling strength (boot-binding interface) for more efficient power transmission.
Hi, I have a Dynastar Speed SL FIS with the race plate on it. Should I put a SPX12 dual or a SPX12 rockerflex on it? Since I have the race plate and since is a FIS, I wanted a little less of stiffness so I was thinking more SPX12 dual ?
Hi, The recommended binding for the Dynastar SPEEL WC FIS SL is the LOOK SPX 15 ROCKERFLEX. For more information, feel free to contact us at infodynausa@dynastar.com. Thank You! The LOOK Team!
Date published: 2019-02-28
Does this work with rossignol sin 7 2016 model?
Hi, The LOOK SPX 12 Dual is the recommended binding for that ski. We would recommend the 100 mm brake width. For more information, feel free to contact us at inforossiusa@rossignol.com. Thank You! The LOOK Team!
Date published: 2019-01-25
Hi, I bought this binding and after settings for ski boots, and fit up, I was try to click the boots in... The bindigs cut off to my ski boots on footer.. ti makes a really hard cut of.. It is normall? It never happened to me, ... 
How much adjustment is there for boot length with these bindings (i.e. without remounting can they fit different length boots?) My boots are 314mm long but so incredibly tight that if I ever buy another set of boots they will certainly be the next size up