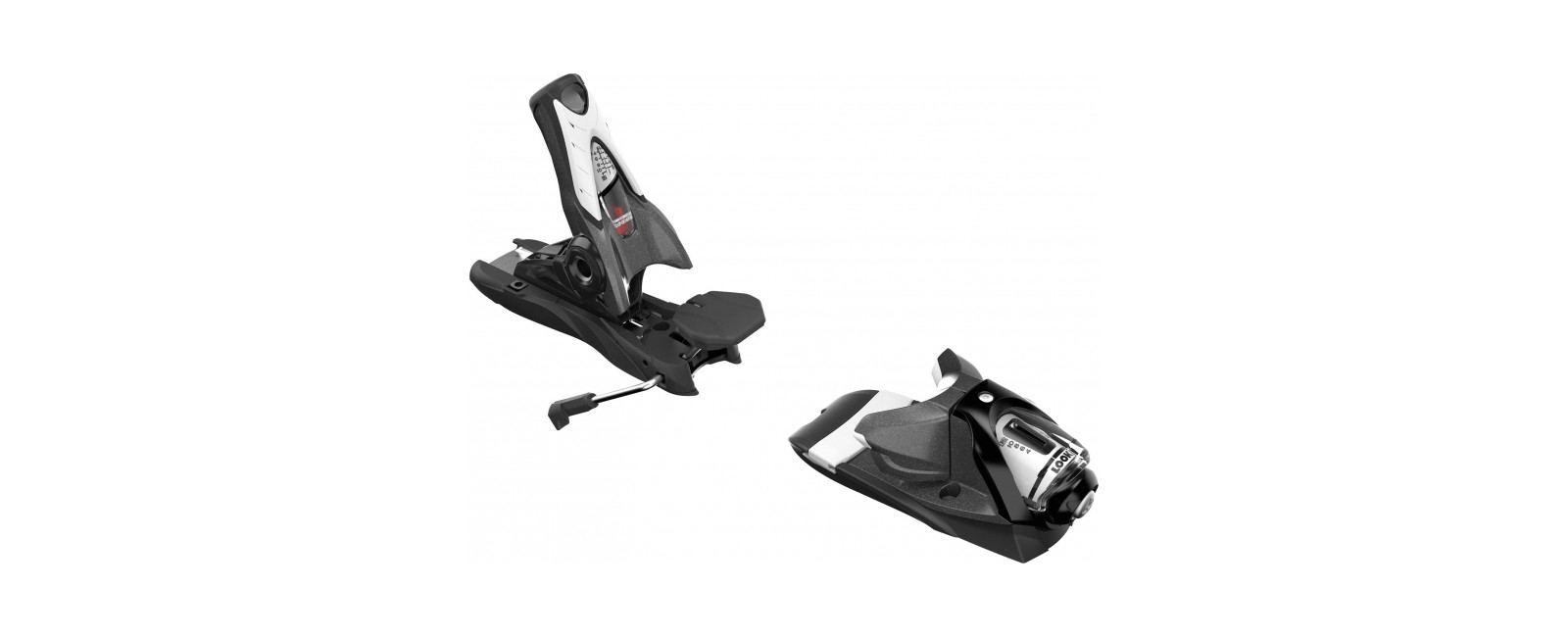 SPX 12 DUAL B100 Black Sparkle
The SPX 12 DUAL is a high-performance, multi-standard all-mountain binding.
Featuring the strongest coupling strength and longest elastic travel on the market, the SPX delivers instant power transmission, precision, and control with superior shock absorption to reduce unwanted pre-release. A quick, easy adjustment allows compatibility with ALPINE, GRIP WALK, and WTR (Walk-to-Ride) soles.

SPX
LOOK's SPX heel design offers 27mm of elastic travel for best-in-class shock absorption, confident retention, and a significant reduction in unwanted prerelease. An oversize heel pivot increases coupling strength (boot-binding interface) for more efficient power transmission.
Hello, Purchased Look SPX 12 Dual WTR Ski Bindings with 120 mm brakes.. will these fit properly on 108 mm skis or is 110 mm a better fit? Thanks, Gary
Hi Gary, We recommend having no more than 20mm of total overhang (10mm on each side) for your brakes. That being said, with your 108mm skis you should only have 12mm of overhang (6mm on each side). With that we also do not make a 110mm brake for the SPX bindings. For more information, feel free to contact us directly at the link below: http://www.look-bindings.com/en-us/contact Thank You! The LOOK Team!
Date published: 2018-08-21
How do you adjust the boot fit for this binding