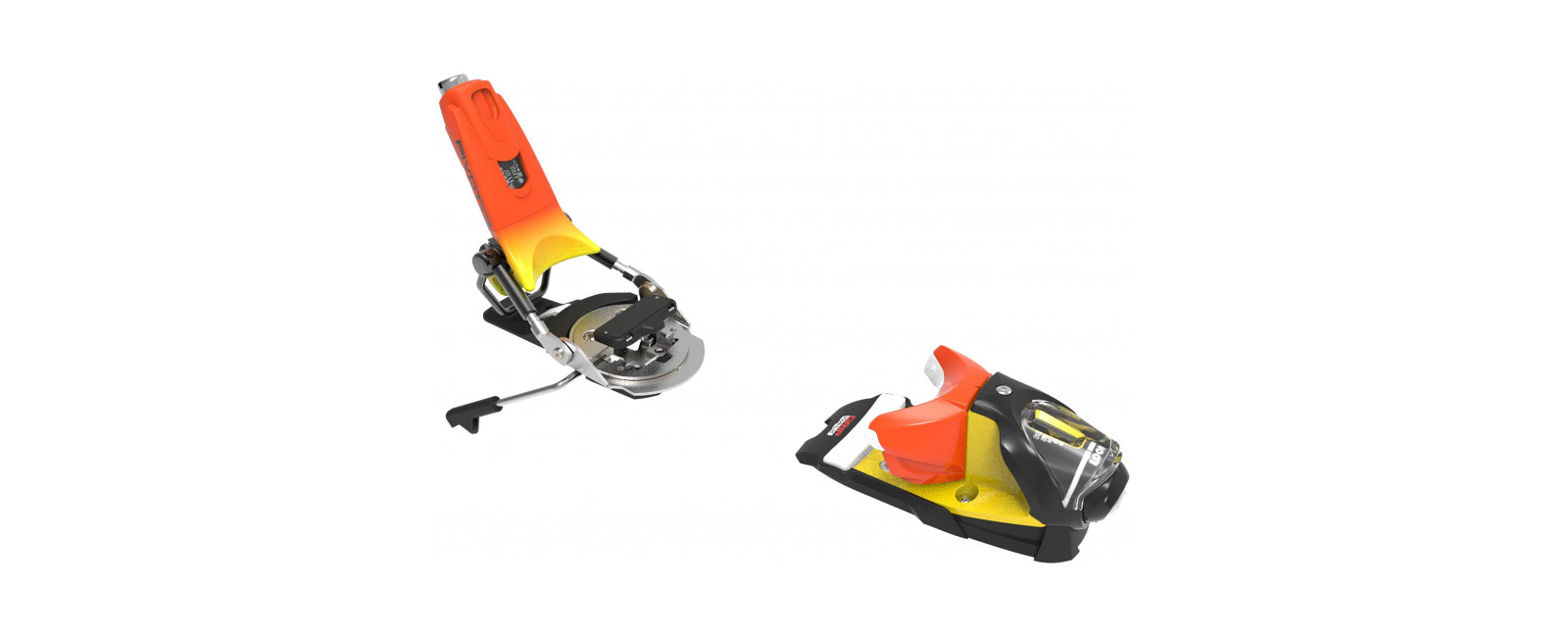 All Mountain Bindings Pivot 14 Gw B95
$425.00
Recommended retail price
The binding of choice for the world's most committed skiers; the PIVOT is the most trusted and reliable in skiing.
The classic "turntable" design with 7 points-of-contact maximizes coupling strength for instant power transmission, precision, and ski control and offers the most effective shock absorption for confident retention and release. Compatible with both traditional Alpine (ISO 5355) boot soles and GRIPWALK® boot soles.

GRIPWALK® Compatible
This binding is compatible with both traditional Alpine (ISO 5355) boot soles and GRIPWALK® boot soles

180° Multi-Directional Protection
The binding toepiece offers upward release independent of the heel for the most effective protection in the event of a fall

Reliable Retention, Reduced Pre-Release
Longer elastic travel and faster re-centering ensures superior shock absorption to reduce unwanted binding release

Superior Power and Control
7 points of boot-binding contact provides superior coupling strength for industry-leading power, control, and response

Natural Ski Flex_x000D_
Short mounting zone promotes less swing weight, improved response, and natural ski flex

TÜV Certified
Every LOOK product and manufacturing process conforms to international safety standards
LOOK's classic PIVOT turntable heel design offers 28mm of elastic travel and rotates directly under the tibia, delivering elite-level shock absorption and the industry's most trustworthy retention for a significant reduction in unwanted pre-release.
I would like to put this binding on a Kastle 99 and a Kastle 89. I was thinking of a 95 brake for both. Can I bend the 95 brake to fit the 99?
Hi! We would never recommend bending the brakes to fit a ski. As long as your brakes have 20mm (10mm on either side) or less of overhang, they will be a good fit for your skis. For a ski with a 89mm waist, we would recommend the Pivot 14 GW B95. For a bit wide ski with a waist of 99mm, we would recommend moving up to the B115 brake width. If you have any further questions, please feel free to send us an email directly at inforossiusa@rossignol.com Enjoy Skiing! The Look Team
Date published: 2019-09-10
what is the difference between the pivots models with AW versus GW?
Hi! A lot of our bindings were AW bindings for the 18/19 season. The AW denotes boot sole compatibility, meaning that an AW binding is compatible with both Grip Walk and Alpine (ISO 5355) boot soles. For the 19/20 season, we have expanded this collection and are now using GW as the denotation. GW bindings are compatible with Grip Walk and Alpine (ISO 5355) boot soles. If you have any further questions, please send us an email at inforossiusa@rossignol.com Thank You! The Look Team
Date published: 2019-08-14