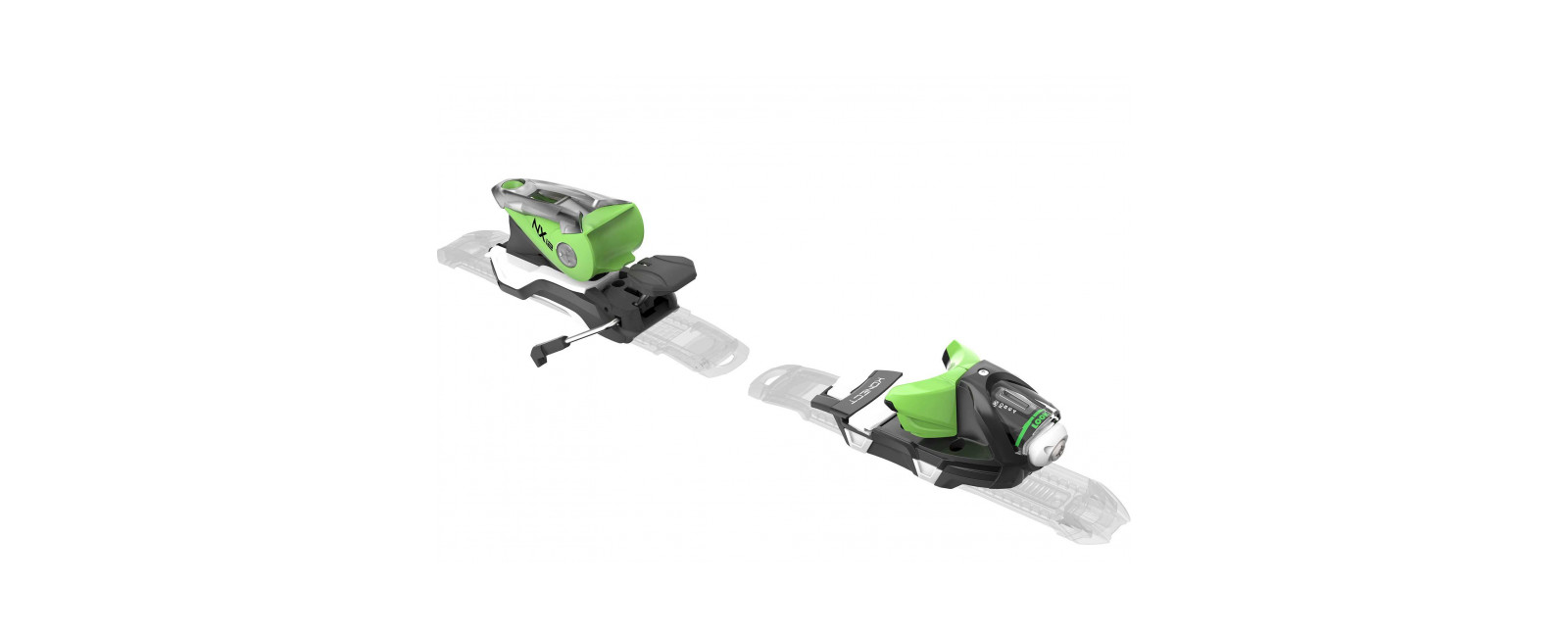 NX 12 KONECT DUAL B80 BLACK/GREEN
The NX 12 KONECT DUAL is a lightweight, multi-standard integrated system binding.
The reinforced Full Action toepiece combined with the lightweight NX heel delivers instant power transmission, shock absorption and an easy step-in design. A quick, easy adjustment allows compatibility with ALPINE, GRIP WALK, and WTR (Walk-to-Ride) soles.
NX 12 KONECT DUAL B80 BLACK/GREEN. Can I mount this binding directly on the ski? Do I need a pre-mounted system plates? Is it good to ski 80 mm wide?
Hi, The NX 12 Konect Dual B80 is only compatible with a Konect system mounting plate and cannot be drilled into the ski. If you would like a binding that does not have the konect system, we would suggest the NX 12 Dual. Thank You! The LOOK Team!
Date published: 2019-03-20