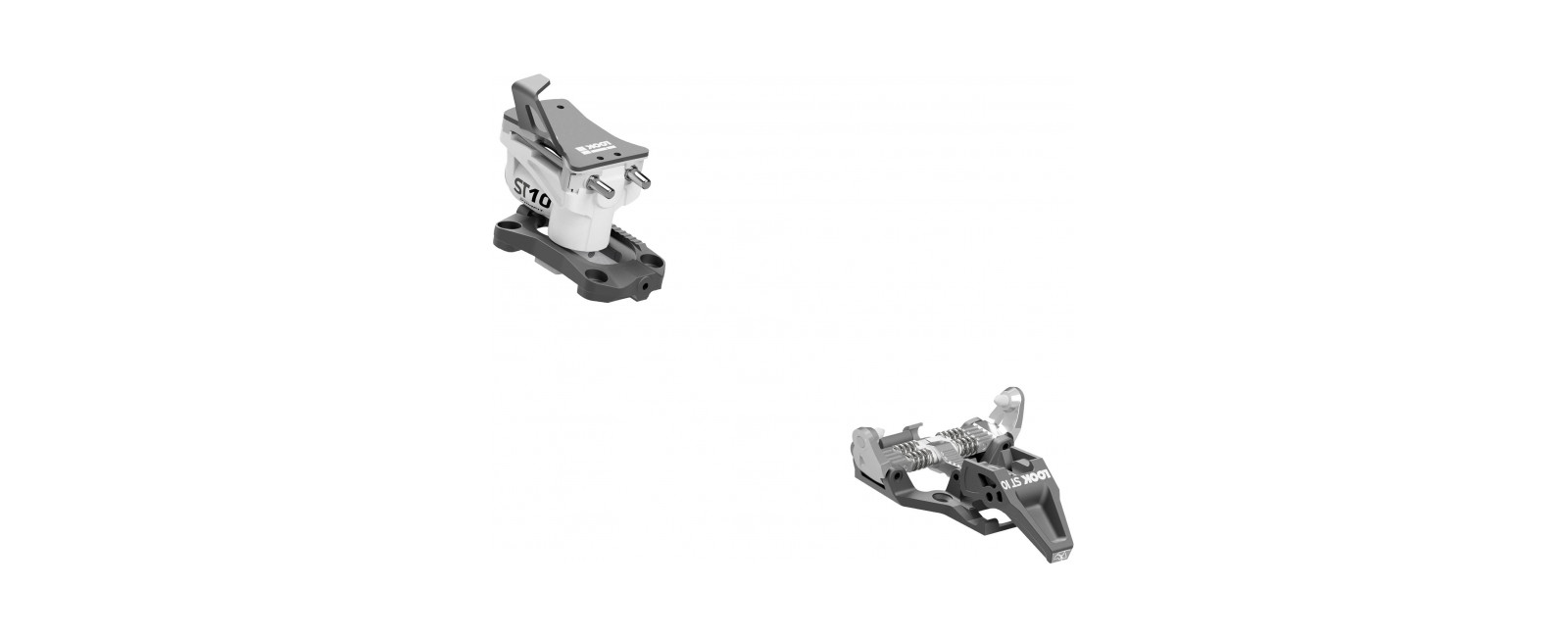 The ST 10 is an ultra-lightweight, uphill focused free-touring binding.
The frameless design weighs only 740g/pr and allows a more natural ski flex for enhanced downhill performance._x000D_
LOOK designs lightweight bindings featuring the highest-levels of retention and release that make skiing and carrying your skis easier, without compromising on safety.
Is there a possibility to mount a ski stopper on a ST 10 binding? If yes, which one?
I wonder where to find installation instructions and a mounting template for the Look ST 10 binding? - Unfortunate this was not included in the shipment / package from Speck-Sport. Best regards Joar