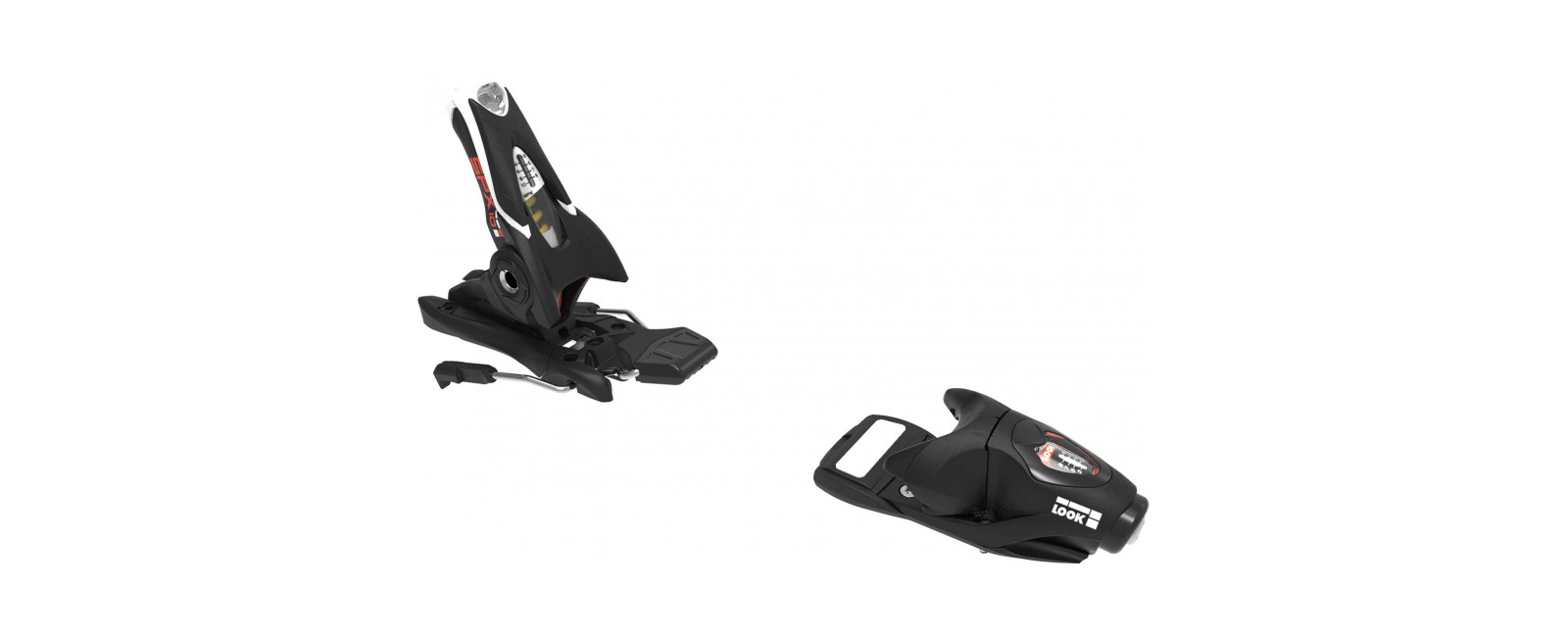 JUNIOR BINDUNGEN SPX 10 B73
149,99 €
Recommended retail price
Die SPX 10 ist eine leistungsstarke Bindung für Junioren oder kleinere Erwachsene, die aggressiv auf dem Ski unterwegs sein möchten.
Die SPX ist mit der größten Kopplungsstärke und dem elastischsten Spielraum auf dem Markt ausgestattet. Sie bietet direkte Kraftübertragung, Präzision und Kontrolle. Die ausgezeichnete Stoßdämpfung verhindert ungewolltes Auslösen.

180°-Schutz in alle Richtungen
Das Zehenstück der Bindung ermöglicht ein vom Fersenbereich unabhängiges Auslösen nach oben, um effektivsten Schutz bei Stürzen zu gewährleisten

Verlässlicher Halt, Schutz vor ungewolltem Auslösen
Der größere elastische Spielraum und die schnellere Rezentrierung sorgen für ausgezeichnete Stoßdämpfung und weniger ungewolltes Auslösen

TÜV-zertifiziert
Alle LOOK-Produkte und -Herstellungsverfahren entsprechen internationalen Sicherheitsstandards
Das SPX-Fersendesign von LOOK sorgt mit 27mm Elastic Travel für die beste Stoßdämpfung auf dem Markt, zuverlässigen Rückhalt und eine erhebliche Reduktion des Risikos von Fehlauslösungen. Ein extra großes Fersenteil erhöht die Kopplungsstärke (Kontakt Skischuh/Bindung) für eine effizientere Kraftübertragung.
Is this binding compatible with adult and children sole boots?
Hi! The SPX 10 B73 is compatible with junior boot lugs only. If you are looking for a binding that is compatible for both adult and junior lugs, the NX JR 7 is compatible for both. If you have any further questions, please send us an email at info@rossignol.com Thank you! The Look Team
Date published: 2019-06-05
On new plate r22 with width 330mm?
Hi, The SPX 10 B73 is designed to be put on the R20 Pro Jr Racing plate. For more information, feel free to contact us at inforossiusa@rossignol.com. Thank You! The Rossignol Team!
Date published: 2018-10-03
Hi, What is the screw length of the SPX 10 B73? Thanks