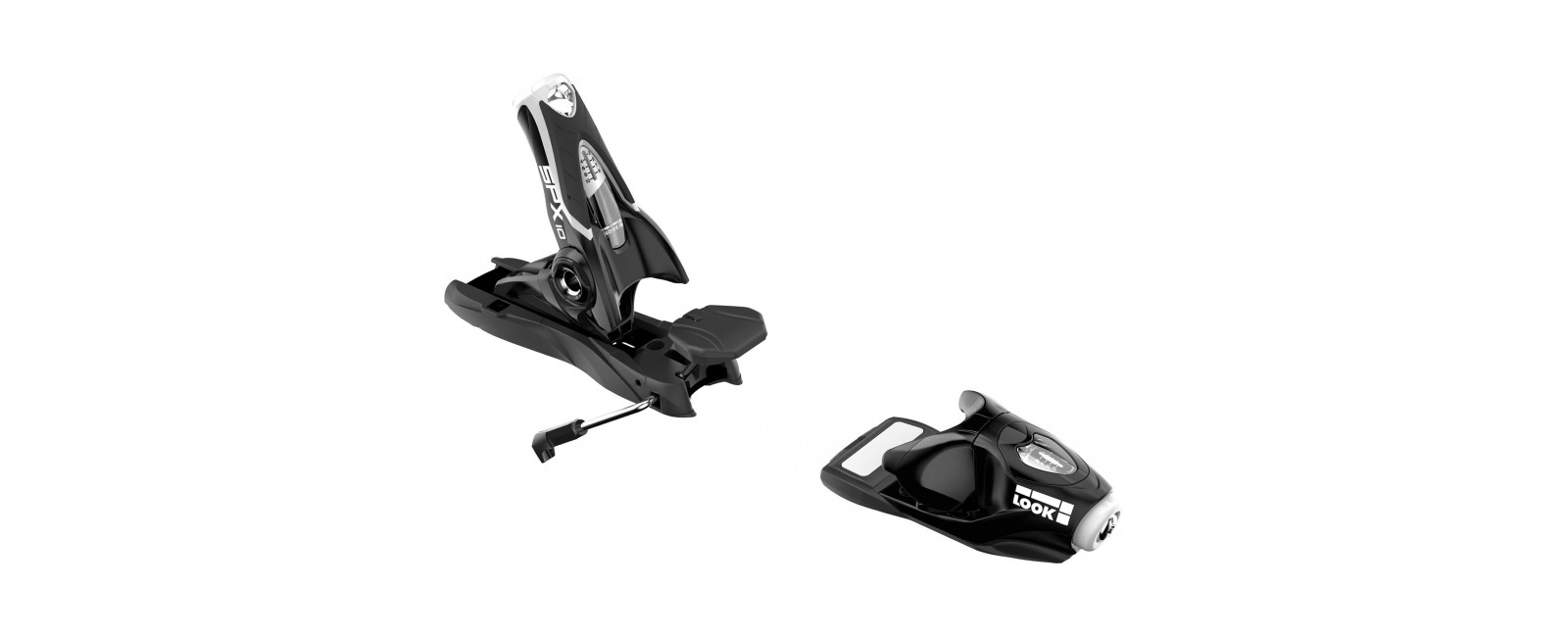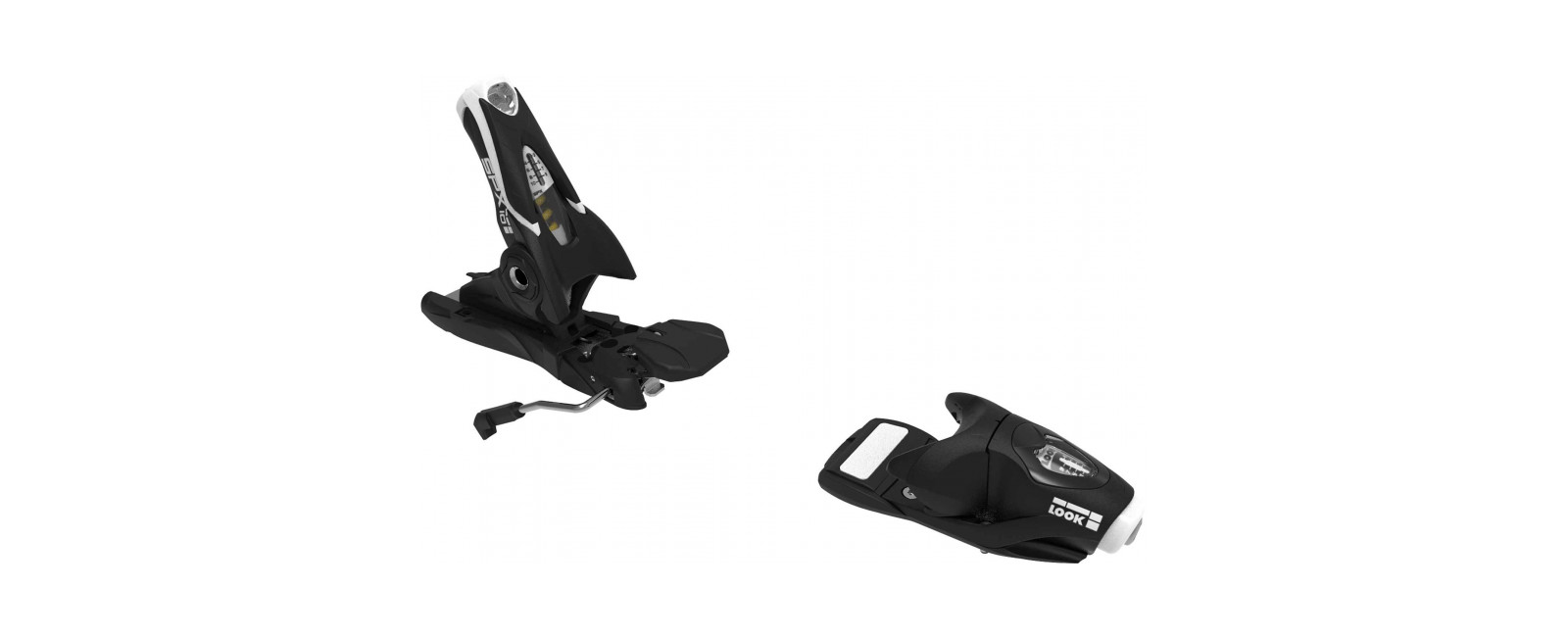 JUNIOR BINDUNGEN SPX 10 B100
149,99 €
Recommended retail price
Die SPX 10 ist eine leistungsstarke Bindung für Junioren oder kleinere Erwachsene, die aggressiv auf dem Ski unterwegs sein möchten.
Die SPX ist mit der größten Kopplungsstärke und dem elastischsten Spielraum auf dem Markt ausgestattet. Sie bietet direkte Kraftübertragung, Präzision und Kontrolle. Die ausgezeichnete Stoßdämpfung verhindert ungewolltes Auslösen.

180°-Schutz in alle Richtungen
Das Zehenstück der Bindung ermöglicht ein vom Fersenbereich unabhängiges Auslösen nach oben, um effektivsten Schutz bei Stürzen zu gewährleisten

Verlässlicher Halt, Schutz vor ungewolltem Auslösen
Der größere elastische Spielraum und die schnellere Rezentrierung sorgen für ausgezeichnete Stoßdämpfung und weniger ungewolltes Auslösen

TÜV-zertifiziert
Alle LOOK-Produkte und -Herstellungsverfahren entsprechen internationalen Sicherheitsstandards
Das SPX-Fersendesign von LOOK sorgt mit 27mm Elastic Travel für die beste Stoßdämpfung auf dem Markt, zuverlässigen Rückhalt und eine erhebliche Reduktion des Risikos von Fehlauslösungen. Ein extra großes Fersenteil erhöht die Kopplungsstärke (Kontakt Skischuh/Bindung) für eine effizientere Kraftübertragung.
I'm hoping you have replacement brakes for this item (SPX 10 B100). Please contact me with info on how or where I might find these brakes. Thanks - Mike
Hello! We do offer replacement brakes for sale through our Service & Warranty Department. If you would like to speak with an expert regarding ordering a pair, please give us a call at 435-252-3300 and ask for the Service Center. We are open Monday through Friday from 8:30am - 4:30pm MST. Thank You! The Look Team
Date published: 2019-09-27
Hey, i'm around 150 lbs would these be good for that weight? Also are these good for all mountain use?
Hi! The SPX 10 B100 may be a good binding for you. However a lot of factors do determine what binding will work best for you. I would recommend visiting an authorized Rossignol dealer to get your hands on the pair. You can find the dealer located near you by using our store finder at the link below: http://storefinder.rossignol.com/l/list?cc=en_ Enjoy skiing! The Rossignol Team
Date published: 2019-06-04
Looking for bindings for DPS Lotus Grom - 99 underfoot. My son is an aggressive free ride skier and competitor but only weighs about 90 lbs. Need something high performance and light. Do you suggest the SPX 10 or the NX 11?Will the 100mm brake width be ok
Hi! The SPX binding would be a great option for your son. While the NX is a wonderful binding as well, the SPX binding features 27mm of elastic travel that will suit an aggressive and more dynamic skier better while competing in varying terrain. Thank you! The Look Team
Date published: 2019-05-30
What brake width do you recommend for a ski with 68mm waist?
Hi, If your ski is 68 mm underfoot, we would recommend the SPX 10 with a 73 mm brake width. You can have up to 20 mm of overhang (10 mm on each side) which means the 100 mm brake width would be too wide. For more information, feel free to contact us at inforossiusa@rossignol.com. Thank You! The LOOK Team!
Date published: 2018-11-30
will this binding work on a 88 mm wide ski.
Hi, The SPX 10 B100 has a 100mm brake width. That being said, it is compatible with a 88mm ski. We would recommend going into an authorized LOOK dealer to get your hands on this binding. You can find a dealer located near you by using our store finder at the link below: http://storefinder.look-bindings.com/ Thank You! The LOOK Team!
Date published: 2018-07-13
Is this a Type C or Type A binding?