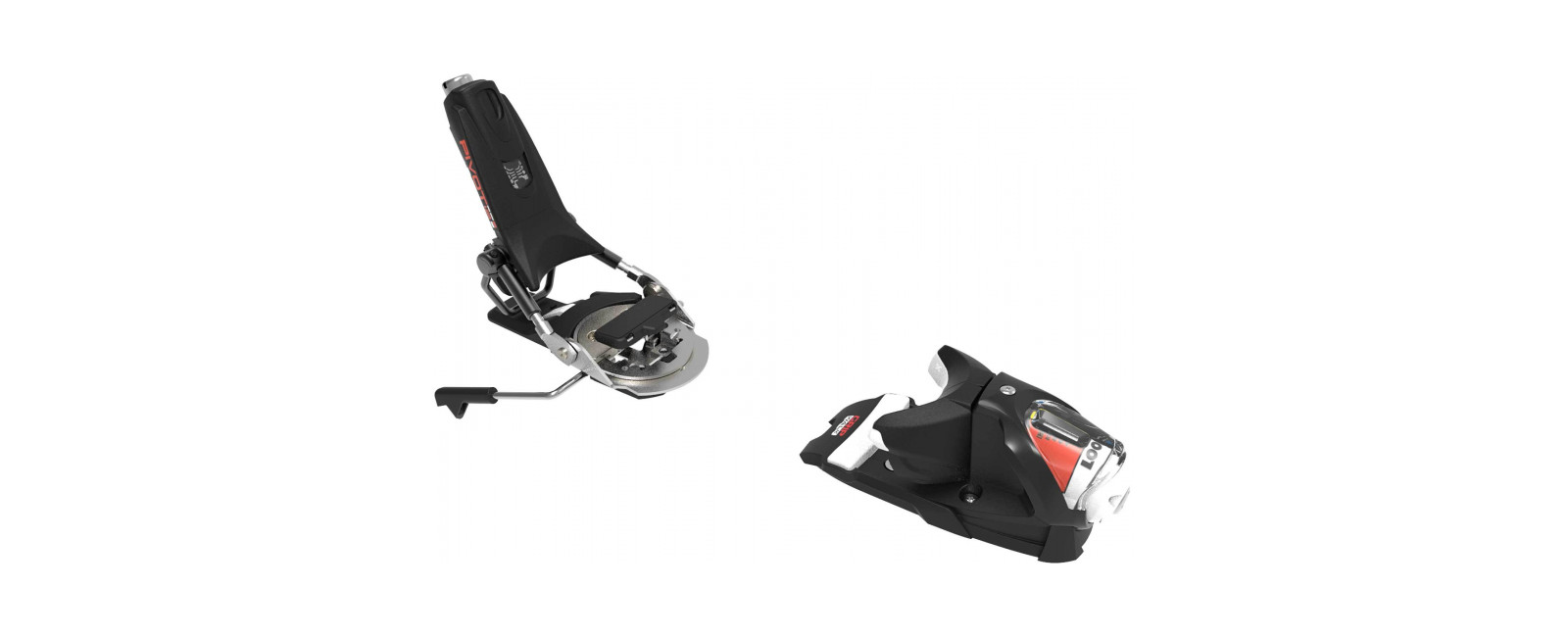 ALL MOUNTAIN BINDUNGEN PIVOT 12 GW B115
229,99 €
Recommended retail price
Die PIVOT ist die verlässlichste Bindung auf dem Markt und wird von den ambitioniertesten Skifahrern der Welt verwendet.
Das klassische "Turntable"-Design mit sieben Kontaktpunkten maximiert die Kopplungsstärke für direkte Kraftübertragung, Präzision und Skikontrolle und bietet mit der besten Stoßdämpfung zuverlässigen Halt und präzise Auslösung. Kompatibel mit den traditionellen Alpine (ISO 5355) Schuhsohlen und den GRIPWALK®-Schuhsohlen.

Kompatibel mit GRIPWALK®
Die Bindung ist mit den traditionellen Alpine (ISO 5355) Schuhsohlen und den GRIPWALK®-Schuhsohlen kompatibel.

180°-Schutz in alle Richtungen
Das Zehenstück der Bindung ermöglicht ein vom Fersenbereich unabhängiges Auslösen nach oben, um effektivsten Schutz bei Stürzen zu gewährleisten

Verlässlicher Halt, Schutz vor ungewolltem Auslösen
Der größere elastische Spielraum und die schnellere Rezentrierung sorgen für ausgezeichnete Stoßdämpfung und weniger ungewolltes Auslösen

Höchste Leistung und Kontrolle
Sieben Kontaktpunkte zwischen Schuh und Bindung sorgen für ausgezeichnete Kopplungsstärke, branchenführende Power, Kontrolle und Reaktionsfähigkeit

Natürlicher Skiflex_x000D_
Die kurze Montagezone gewährleistet weniger Schwunggewicht, bessere Reaktionsfähigkeit und einen natürlichen Skiflex

TÜV-zertifiziert
Alle LOOK-Produkte und -Herstellungsverfahren entsprechen internationalen Sicherheitsstandards
Das klassische PIVOT Turntable Fersenteil-Design von LOOK sorgt mit 28mm Elastic Travel und Rotation direkt unter dem Schienbein für Top-Stoßdämpfung und den zuverlässigsten Rückhalt auf dem Markt, um das Risiko von Fehlauslösungen erheblich zu verringern.
Looking to get J Skis woodsman 96 should I get the pivot 14 gw 95 or 115?
Pivot 14 gw 115, a 95 would be to small for your skis
Date published: 2019-11-04
I'm 5'9" 195 lbs w/o clothes & ski on piste, blues & blacks.Mostly cruisers these days,& controlled speed. I have a repaired ACL,& put in about 10 days/year.Skiing a 171 ski that is 130/91/113. Can I get away with the Pivot 12,or do I need the Pivot 14?
Pivot 12 would be good, the number is just the din setting so  pivot 12 means the din has a max of 12 and pivot 14 means it has a max din of 14, the din is how much force it takes for the ski to release from your boot with your skill and weight a din of 8 ish would be find
Date published: 2019-11-04
What is the difference in the B115 , B90, what does this mean? What does the B in mean ? Also is GW mean Grip Walk Boots. I have a pair of Armada ARV 106 skis 172 length. What Look Pivot Bindings would you recommend for a new park skier and why? Thanks 
b115 and b90 mean the width underfoot of the ski and the pivot b115 qwould be the right fit for your skis
Date published: 2019-10-22
Under "GRIPWALK Compatibility", it talks about it being compatible with Gripwalk boots. I'm not familiar with this. I have an AT setup on one of my skis, so I use a pair of Scarpa Diva touring boots. Will this binding be compatible with those? Thanks.
Hi! The Pivot 12 GW boots are compatible with both the Grip Walk and standard Alpine (ISO 5355) soles. If you are unsure which soles your boots feature, we would recommend reaching out directly to Scarpa in order to ensure the compatibility and to see if these bindings would be an option for you! If you have any further questions, please send us an email at inforossiusa@rossignol.com Enjoy Skiing! The Look Team
Date published: 2019-08-20
 Is there a structural  difference between the Pivot 12 and the Pivot 14? I understand the DIN settings ( I am between a 6 and 7). Is there a reason to go with the 12 vs the 14 in my case .The binding weight does not seem to be a significant factor.
I've been told that the old Dual WTR bindings work with GripWalk soles, if the binding is set in alpine mode. Is that correct?